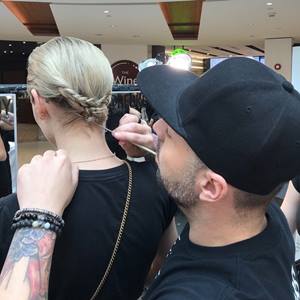 HAIR STYLING
TWF Interview with Toronto Fashion Week Hair Stylist Jorge Joao
2019-08-22
How long have you been a Redken Artist for?
That's a great question, and it's hard to keep count! I'd say about 13 to 14 years.
How many times have you worked at Toronto Fashion Week?
Since Day 1! This is our 16th season, and I've been there ever since.
Can you walk me through your responsibilities as a Lead Stylist?
First, it starts with meeting the designers to collaborate on the runway hair looks; we have a prep day during which we meet and discuss the story that they want to bring to life. They have inspiration visuals that we bounce back and forth before we do a hair test on a model and create the hairstyle that suits what the designer is looking for. From there, we create a lookbook and schedule with all the visuals that we gathered, get a team of talented hairstylists together and invite them to a training day to get them familiarized with the lookbook. The Lead Stylists then facilitate and train the team, making sure everyone has a great experience and is ready for the many shows ahead to bring the designers' vision to life.
The brainstorm can very well be a two-way street depending on the designers that you work with. Some designers have a pretty clear vision of what they want and are just looking for some feedback from us to make sure it's the right vision. Sometimes they ask us, "What do you think?", and sometimes they have a general idea that we bounce back and forth to cultivate that idea and bring it to life.
Speaking of the schedule, how tough is it to change a model's hair from one hairstyle to another?
If there are models in back-to-back shows, it's quite tough. I remember once, we had 12 models to change in 12 minutes!
What is the easiest way to "reset" a model's hair in such a short time frame?
Well, first things first, it's important to be prepared, be aware that they are going to need a change and use the right hair styling product that can break down and transfer easily into another look. We need to set ourselves up to win by having that first look ready to transform into the second. Every movement counts, even if it's just passing a pin, everyone needs to be on their game.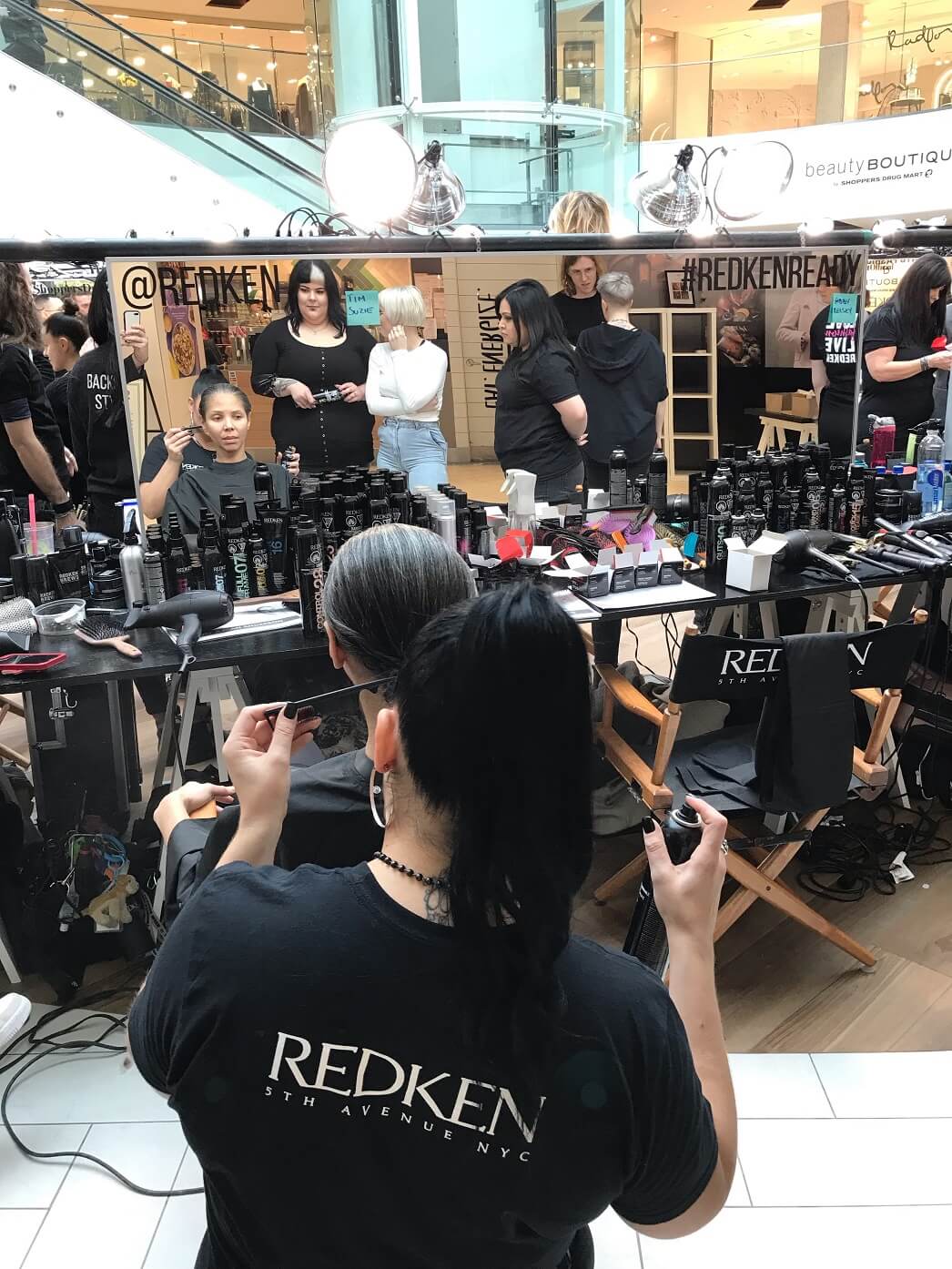 What are the main trending hairstyles of this season?
The most common question I get most of the time is "What's the trend?" However, it's not always about following a hairstyle trend. Designers are looking to tell a story through their collections, they want to do something different to stand out. You're always going to have that soft beach wave with natural texture or "model off duty" hair. That's always going to be a thing because designers are constantly looking for effortless beauty. They want the models' beauty to speak for itself and to have easy and everyday hair that anyone can relate to.
On the other hand, some designers want to push the limit. There are some hair looks where designers want to see the texture that the product can give, whether it's a wet hair look or a "day-2" textured hairstyle. People are putting more styling product in their hair to recreate that "lived-in" look.
Have you worked with the new Dry Texture collection? What do you think?
I have, and I love it! I think it's something that there's a market for it that people have been waiting for. I love playing with different textures in hair and, as I mentioned before, people are looking for that lived-in second or third day hair look, and I think it's the opportunity we have been waiting for. They are going to get grip and texture, but it's not overkill, it still feels light and doesn't weigh down the hair.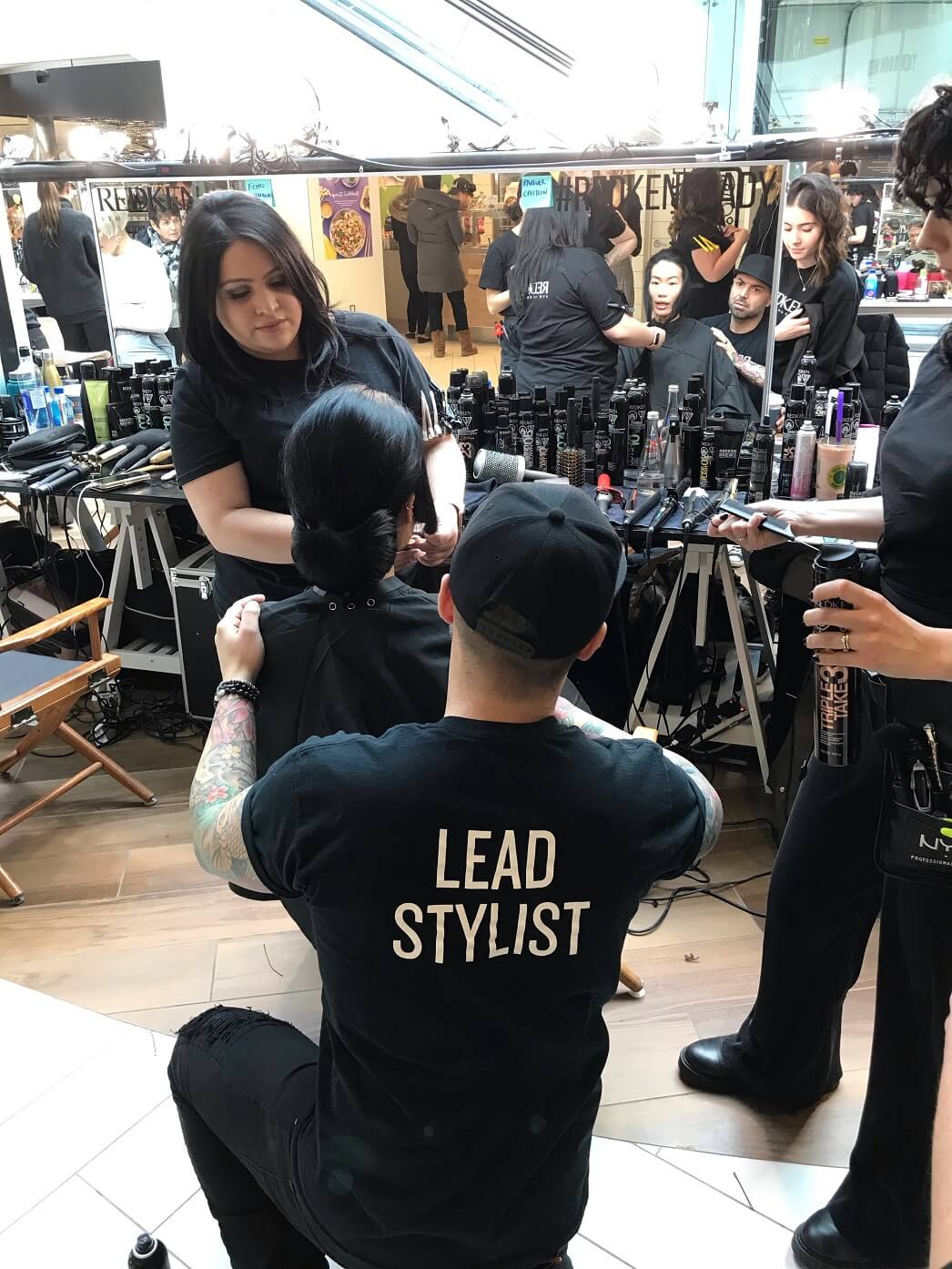 If you could only bring three Redken products with you at Fashion Week, what would they be?
I would say Fashion Work 12 Hairspray, Guts 10 Volumizing Mousse, and Fashion Waves 07 texturizing Sea Salt Spray for Hair.
Do you remember the first time you worked at Fashion Week? How was it?
It was one of my most frightening experiences! I had done quite a few fashion shows beforehand, but I was always just a part of it, I wasn't responsible for the whole team. You're just kind of hiding in the background, you're part of the team, but you do your job well and that's pretty much it. The first time I had to lead a show… that was a whole other world! I was lucky to be surrounded by the right people. I had a great team with very positive and loyal people that pushed to really take it to the next level so I was set up pretty well.
How many times have you worked at New York Fashion Week, and how is it different from Toronto Fashion Week?
I've been a part of New York Fashion Week for ten seasons now, and it's definitely a bigger scale event. Here in Toronto, it's more of a festival where you are all gathered in one area and everything happens in the vicinity. In New York, it's everywhere, you could be going from one end of the city to the other in a matter of hours. You have so many brands that have shows in remote, crazy and creative spots to make an impact. Most people think it's this upscale limelight, but we've done hair in the weirdest places because designers like to have the runway in the most unusual spots in New York.
For example?
For example, we have done hairstyles in the back of an old church where we were all sharing two plugs! Even cellars or abandoned places where you would be afraid of where you would be walking, sometimes warehouses in the middle of nowhere, etc. However, you also have places that are beautiful and have a studio that is actually made for what you're doing and that has everything you need. Long story short, you can't be stuck in your way, you have to be ready to rock with whatever comes your way.
What is it like to work with Redken Global Creative Director Guido Palau?
He runs a tight ship. It's high intensity and high energy since he's always working big shows, and everyone is out to do their best. Believe it or not, he's very calm, cool and collected, even though the energy around him and on the line is very high pace with everyone trying to get the job done. It's definitely go-time with Guido.
What is one of your fondest moments at Fashion Week?
I actually have a picture of this hanging in my salon! We had a model who, again, needed a quick changeover. We literally had no time to change her hairstyle, which was very complex. We have a picture where there are eight hairdressers around one model and someone caught an action shot of it. If you look at the picture, you really couldn't tell what was going on, but if you take a closer look, you can see the model in the middle of everything with hair, makeup, and nails all happening at once. We really thought we were not going to make it, but everyone stepped up to the plate with pins and products flying around, and we managed to get her ready just in time for the runway! It was truly unforgettable.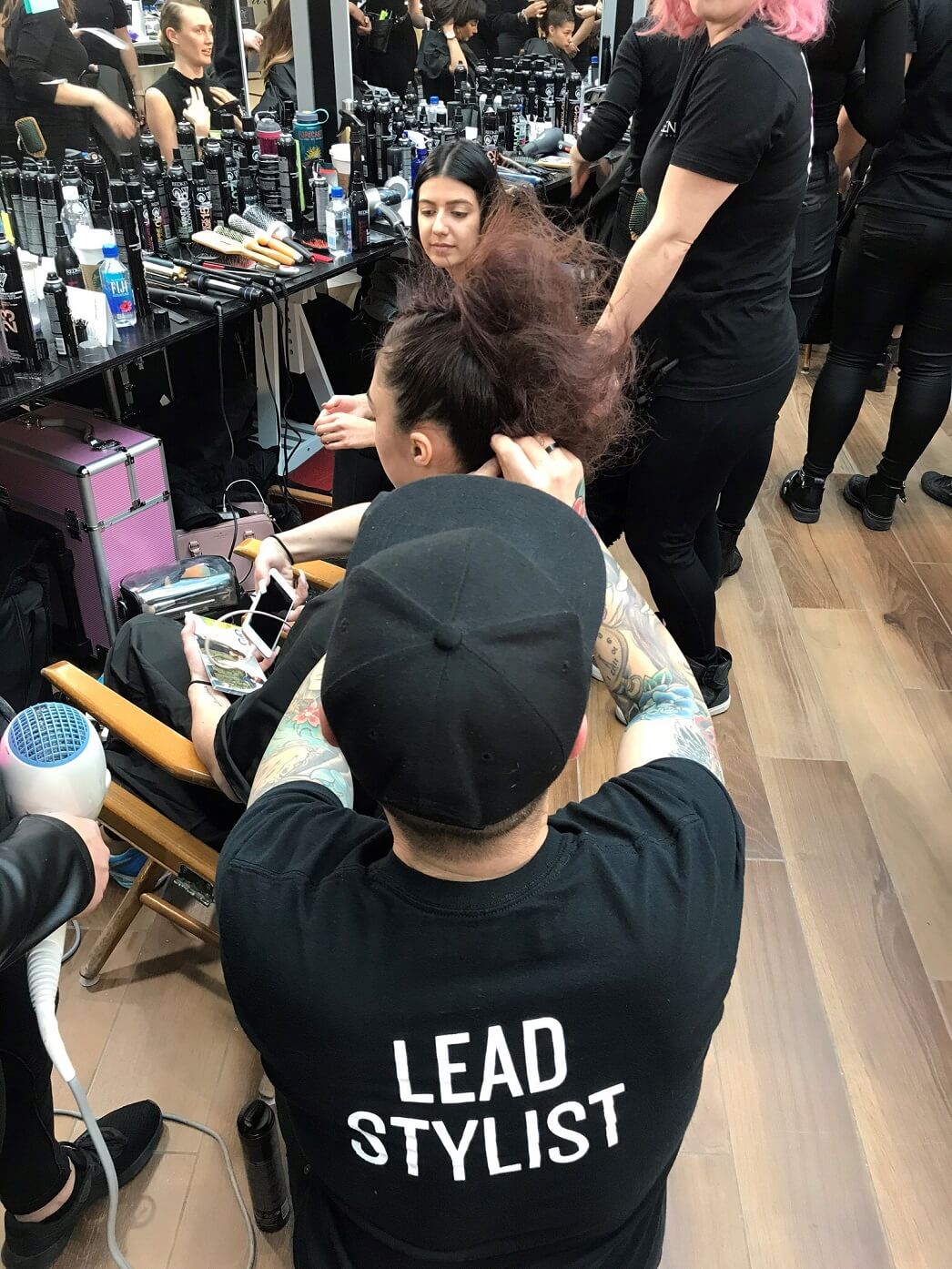 How hectic does it get backstage?
It's that whole saying of "Hurry up and wait."
There are times when you're chilling out waiting, and then there are times when it can get crazy. Sometimes things build up and you can fall behind because there are a lot of moving parts such as makeup, wardrobe, models walking in, etc. Things can get tight and when shows start piling up on each other, you don't even have time to think. I've had ten-hour days that felt like an hour and half during which you ask yourself where the day went. I once had a stepper on me, and by the end of the day, I realized I had walked 13,000 steps in that little backstage circle. It's hectic and crazy, but there's nothing quite like the rush that you get when the day is over and you celebrate surviving the chaos with your team. I wouldn't trade it for anything!
What are the main differences of doing a model's hair at Fashion Week and a client's hair in the salon?
It's two completely different worlds! In the salon, your client is the client, but backstage at Fashion Week, the designer is the client and the model is the canvas. You obviously respect the canvas, because it's part of the art, but at the end of the day, your objective is to please the client (the designer). So the relationship between you and the canvas (model) is great, but it's not as vital and won't ever come close to the relationship that you have with your client in the salon, which is a personal connection.
What is your signature go-to runway hair look?
I love knots, twists, or anything that involves gathering and wrapping hair. I love doing these hairstyles because they look difficult, but when you show someone the step by step, they usually are like "That's it?" It's all about practice, practice, practice.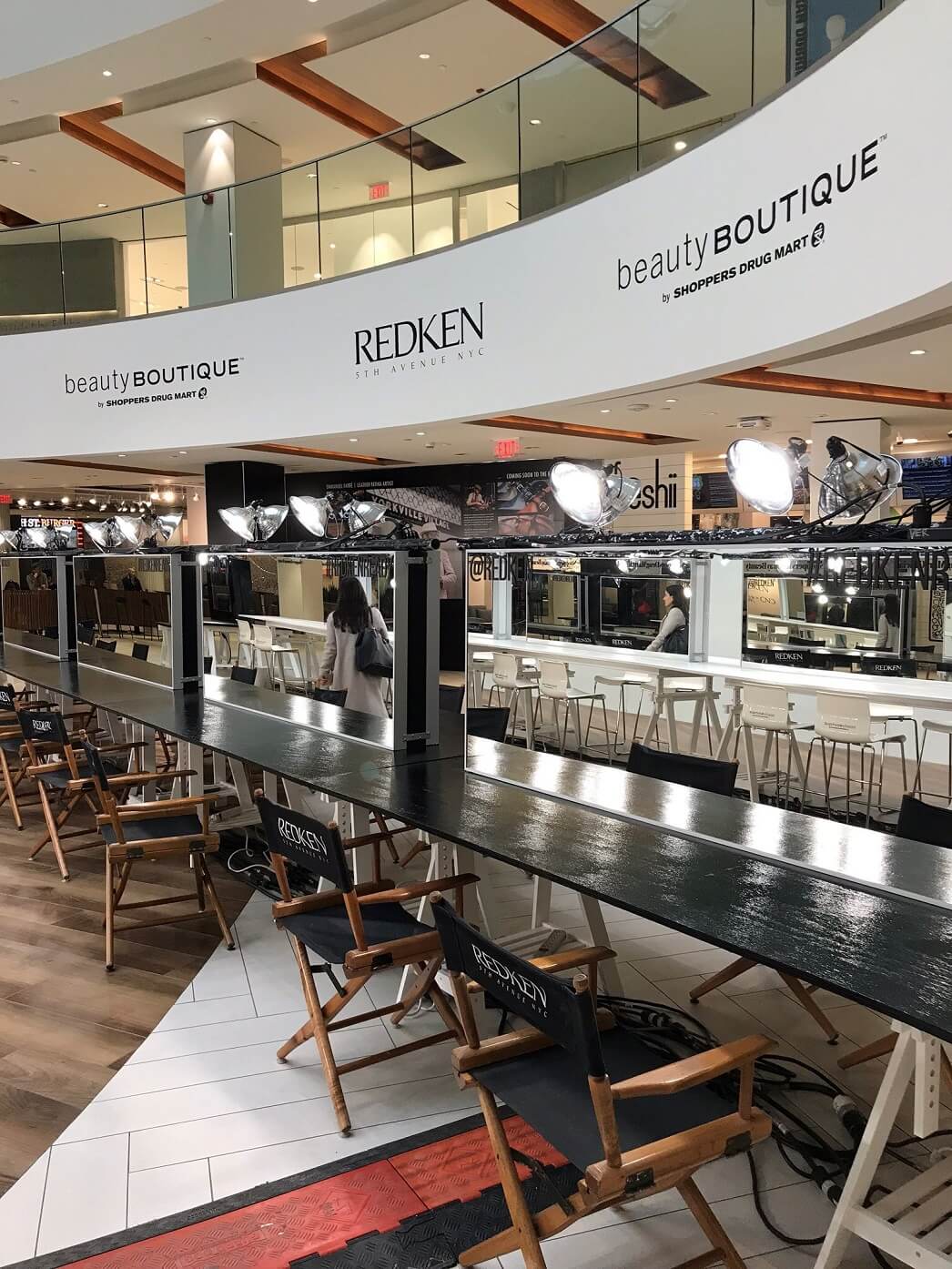 What does Redken mean to you?
I can honestly say that Redken has been a huge part of my life and has made me who I am. It has made my career, made me who I am as a human being, and made me who I am with family and friends. I do truly consider Redken as family because I've probably been closer to Redken and around Redken more than my family at times. We have been through some crazy times, I have experienced some of the most memorable moments of my life with the brand. It's part of my DNA, and I can say I am who I am because of Redken.
One last thing, do you have any advice for aspiring hair stylists out there hoping to work backstage one day?
Get out there. It's frightening, you're going to make mistakes and it can be intimidating, but you got to do it. Expose yourself, volunteer, put in the time; things don't happen overnight, so be patient. People want the quick fix, they think they work a show and all of a sudden, they are going to work at New York Fashion Week. I did a lot of free work, I put in a lot of time, worked with people just for the experience, and with patience and practice, things will come. If I could go back, I would have gone out there earlier and have exposed myself as soon as I felt grounded in hair styling.
Stay hungry. I have been doing this for a long time, and I'm still starving!