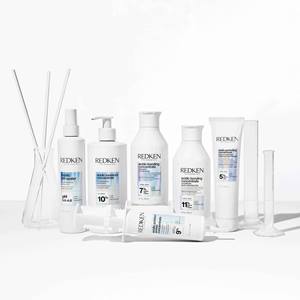 Haircare
DISCOVER ACIDIC BONDING CONCENTRATE!
2021-08-10
This line is finally available in Canada.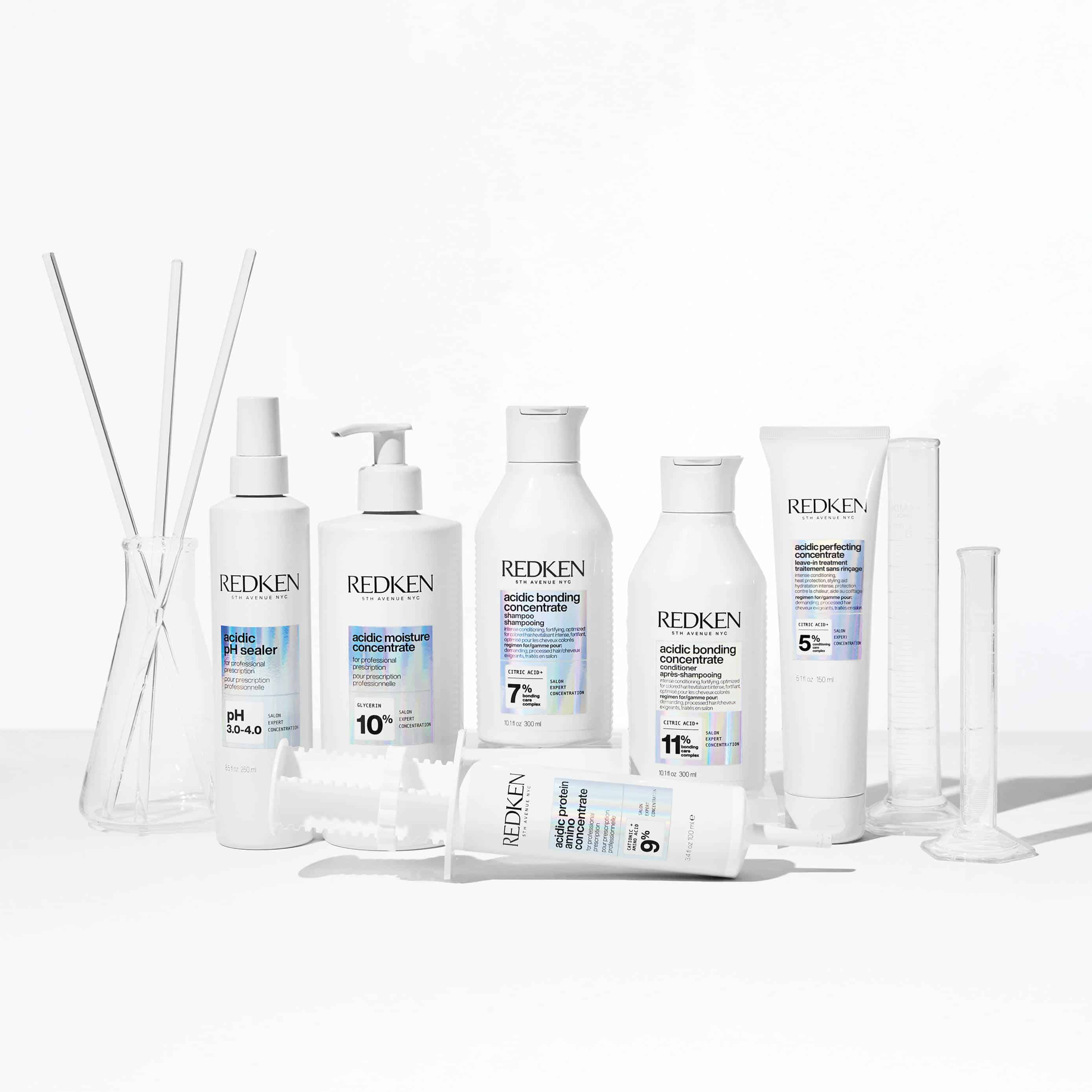 LEARN MORE ABOUT THE MOST CONCENTRATED REDKEN HAIRCARE LINE EVER CREATED.
Acidic Bonding Concentrate is an all-in-one solution for damaged and dry hair in need of ultimate strength repair, intense conditioning, and color-fade protection. This regimen is the perfect solution for all hair types and textures.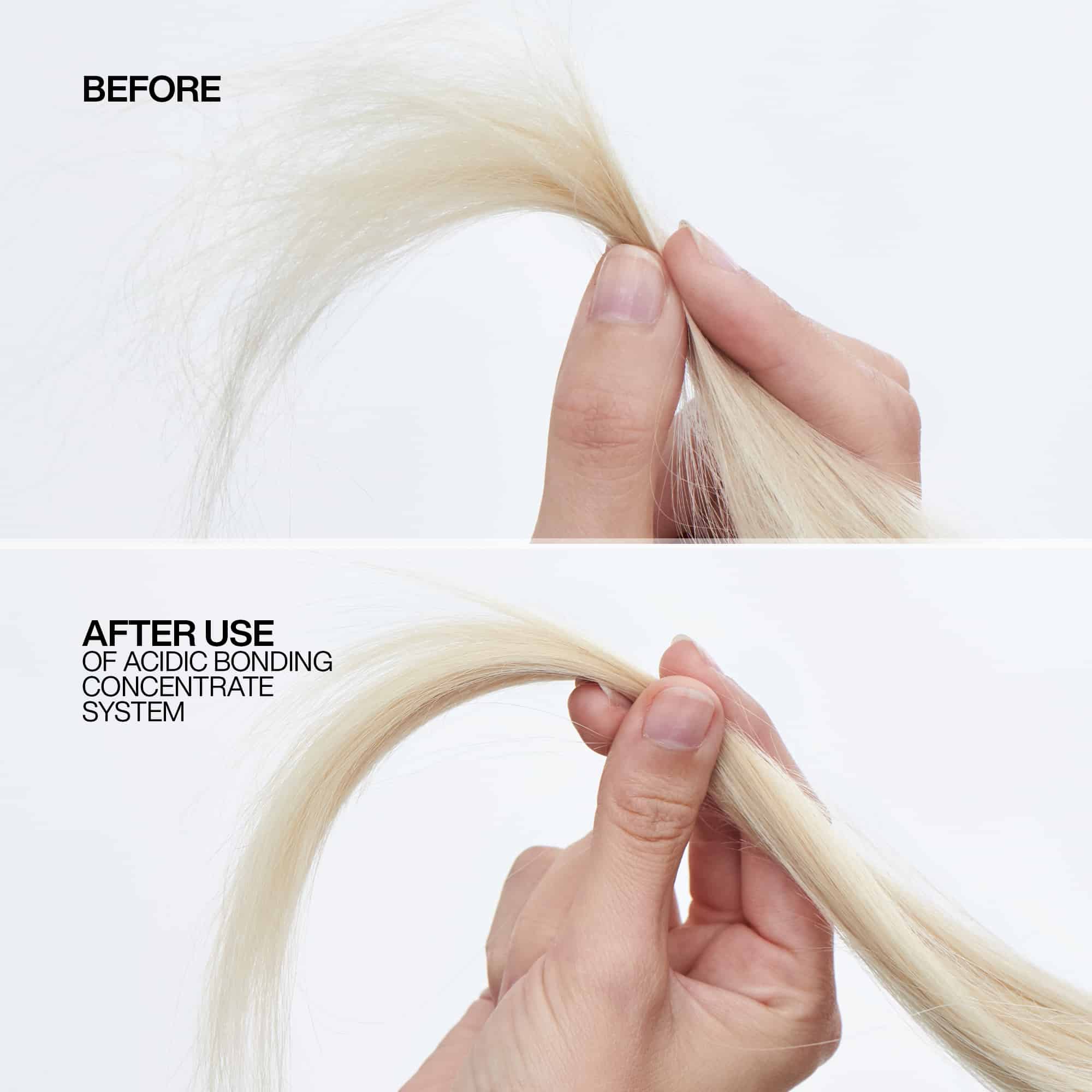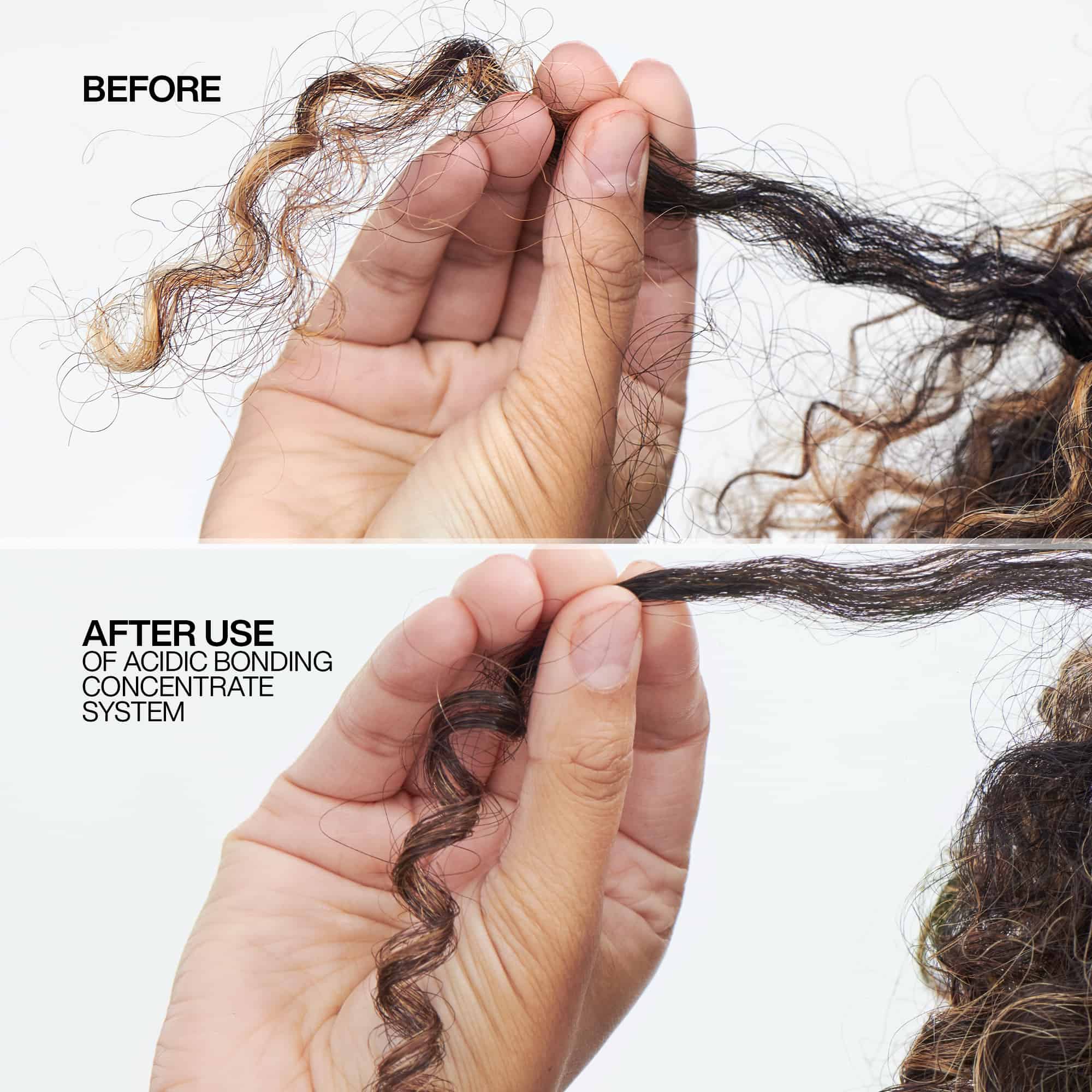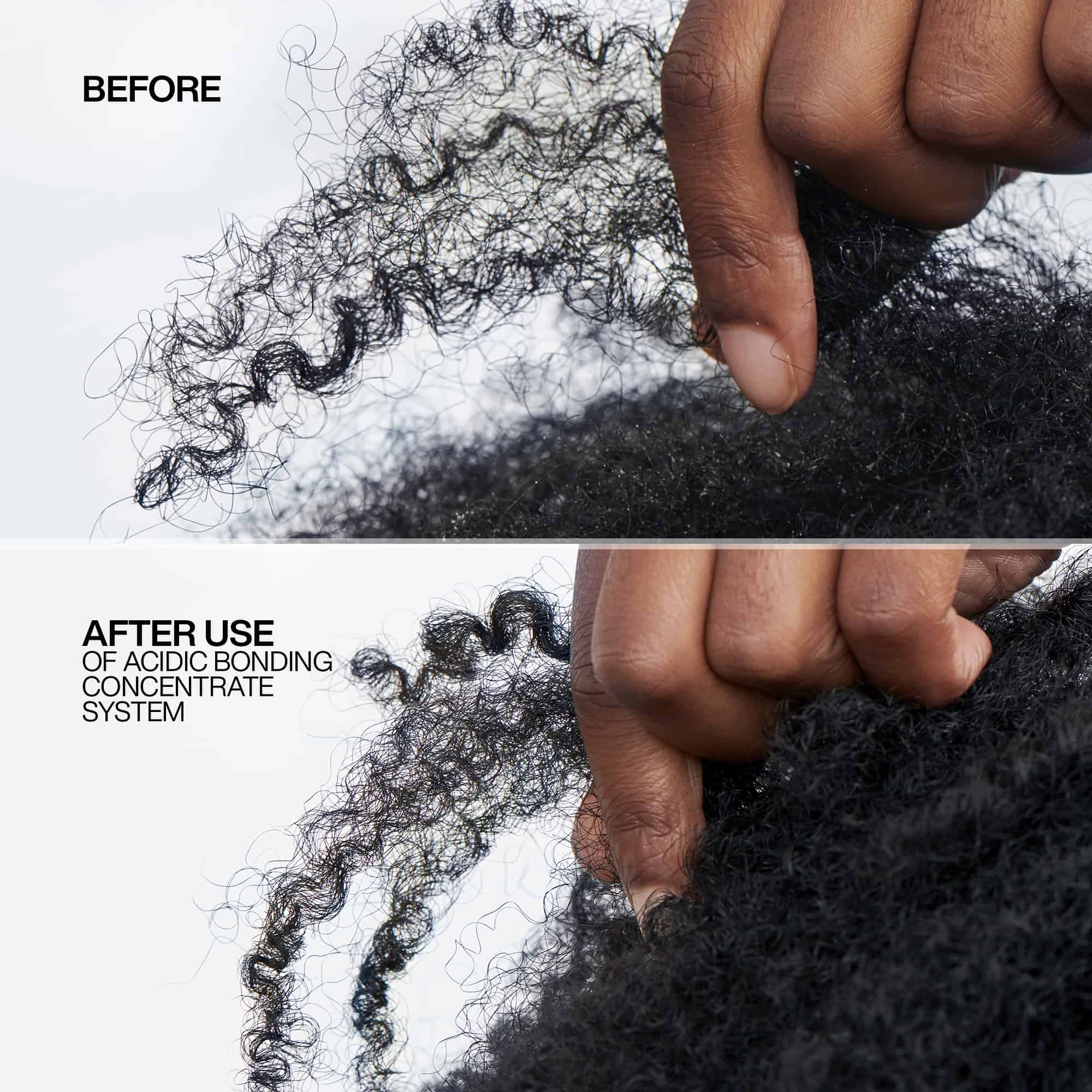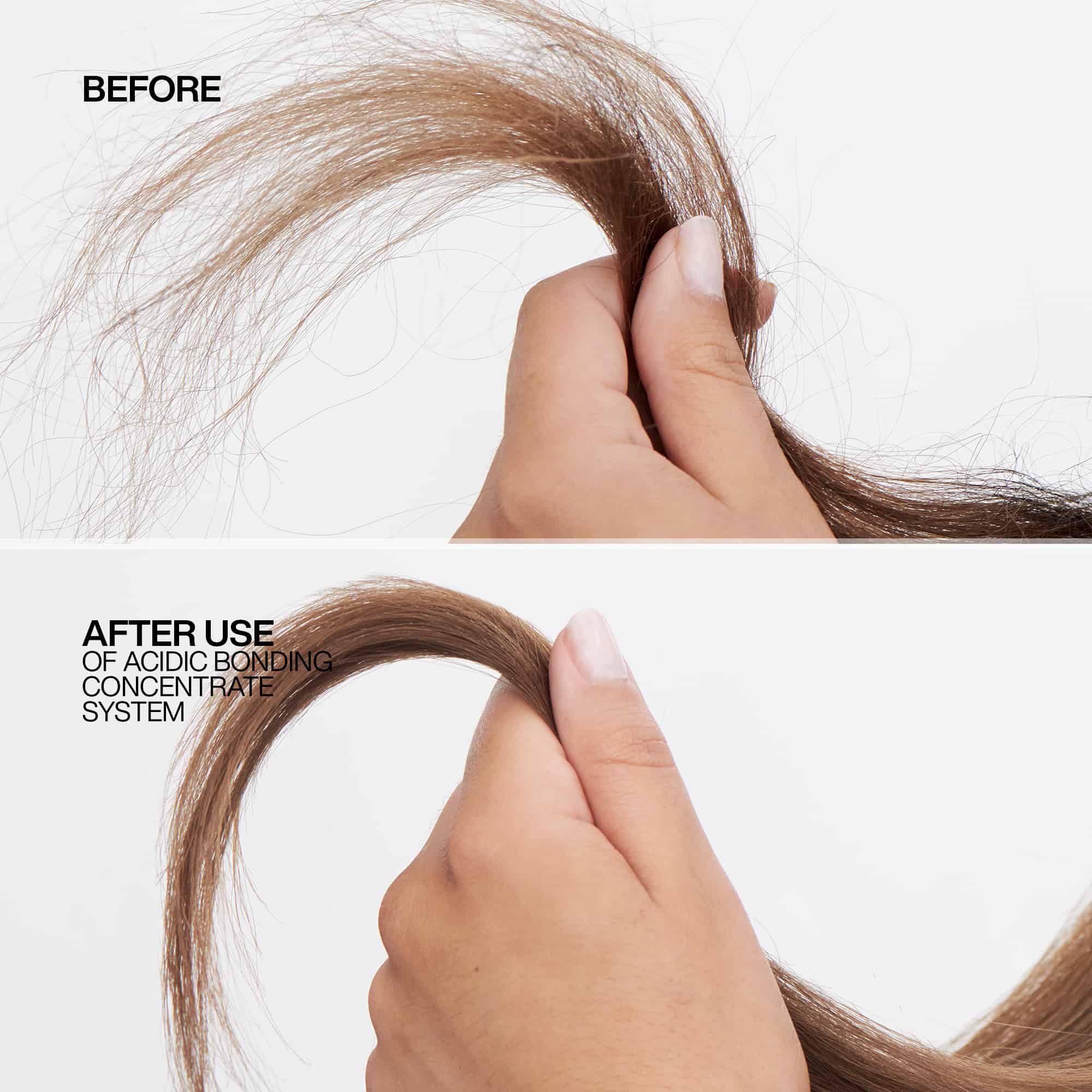 WHY WOULD I USE ACIDIC BONDING CONCENTRATE?
Acidic Bonding Concentrate works for everyone who needs some help with their weakened hair bonds They can also be used as often as needed and the shampoo, conditioner and leave-in are all sulfate-free. The results? Healthy, shiny and conditioned hair!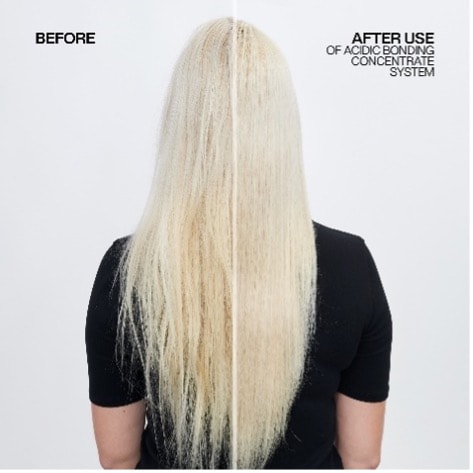 LOOKING FOR IMMEDIATE RESULTS?
This haircare line is for you! Acidic Bonding Concentrate provide immediate results and reduce considerably the appearance of dry and damaged hair for a total hair transformation. This must have will hydrate and restore your strands, while repairing your frustrating hair concerns caused by excessive actions to your hair like bleaching, blow-drying or heat styling.
Use the Acidic Bonding Concentrate system to experience immediate results and ultimate hair transformation with 56% less breakage, 82% less visible split ends, and 11x smoother hair.
DID YOU KNOW?
Here what's behind the name Acidic Bonding Concentrate!
ACIDIC: complement the hair's ideal PH
BONDING: reinforce weakened bonds
CONCENTRATE: powerful haircare with a concentrated formula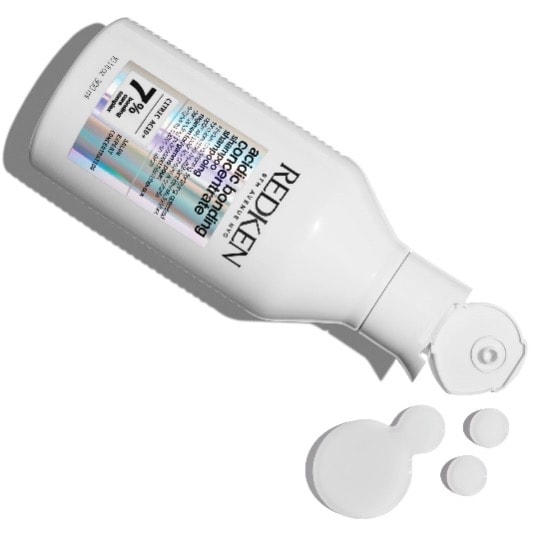 Click here to learn more about Acidic Bonding Concentrate.