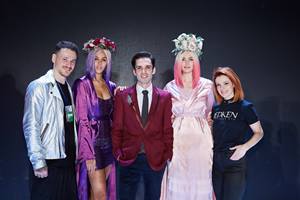 Haircolor
Behind the Scenes of the Joseph Tassoni Show with Redken : An Exclusive Look
2018-11-28
Joseph Tassoni Show with Redken
Winter is fast approaching and if you're in need of a little style inspiration, Joseph Tassoni's "Winter Garden - Colors Frozen in Time" collection has just what you need! The Toronto-based designer teamed up with Redken Canada during last Toronto Women's Fashion Week and the show was incredible!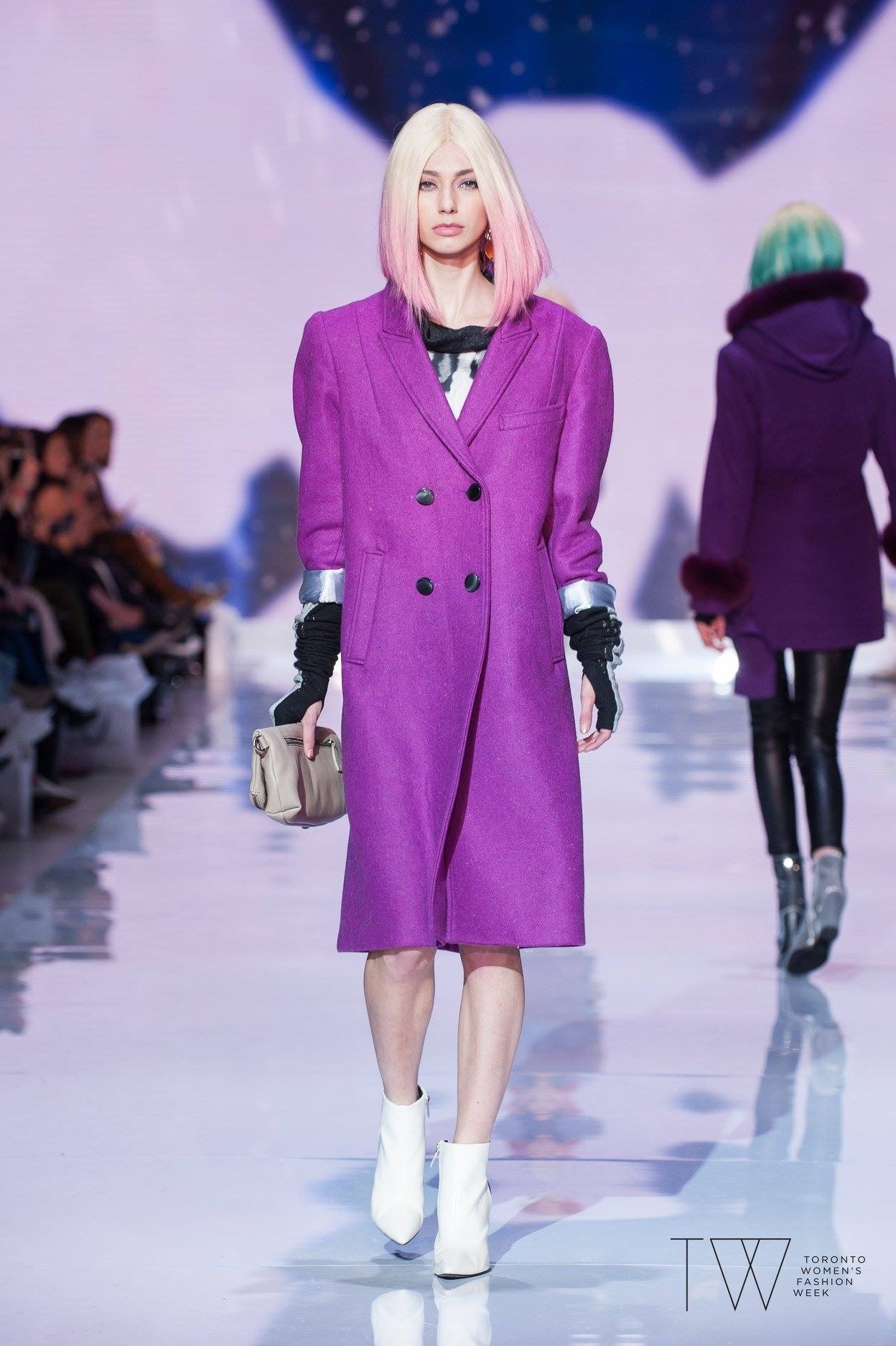 I recently got to chat with Joseph about his show and here is what he had to say about bringing his vision to life:
Your Winter Garden Colors Frozen in Time Collection is stunning! What inspired your fall/winter collection?
When I launched my line in January 2017, I wanted to tell the story of my mythical queen who lived in Canada. This most recent collection was an extension of this vision and if she had a winter garden how would it be? I wanted to show a variety of colors coming alive from head to toe.
In the show, you had the models wearing shoulder length wigs each with a different color of ombre. How did you decide on which colors to choose for their hair?
I specifically wanted the shorter bob length so that the hair would seamlessly blend into the top of my outerwear wear pieces. The colors were chosen and created to mimic the colors in my collection.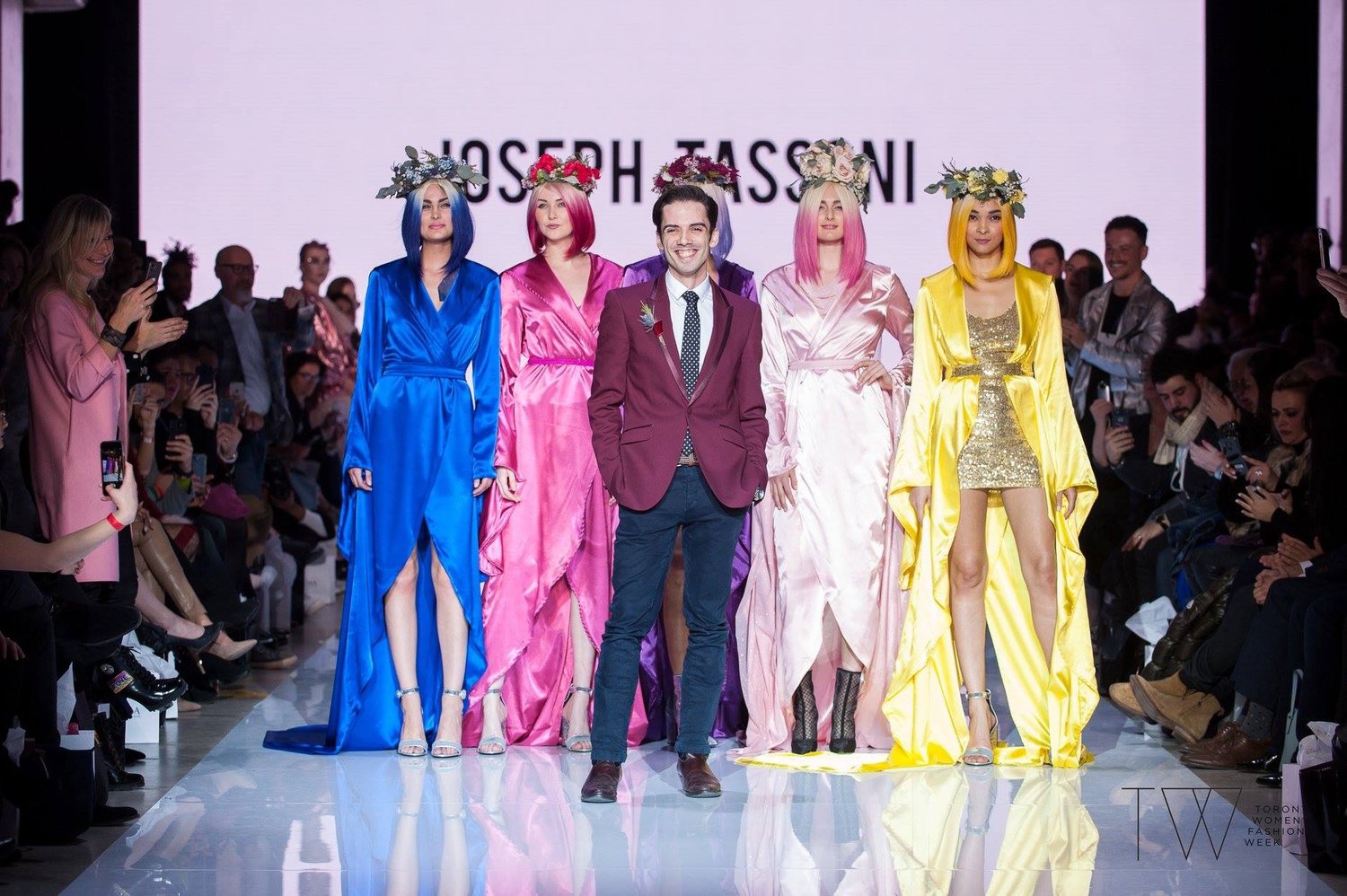 What made you want to partner with Redken for your show?
I wanted to partner with a company that is proud to support Canadian made product and local Canadian talent. Redken and its team, wig colorist Cody Alexander and Wig Stylist Cindy Duplantis and the entire Redken family were able to bring my vision to life from head to toe.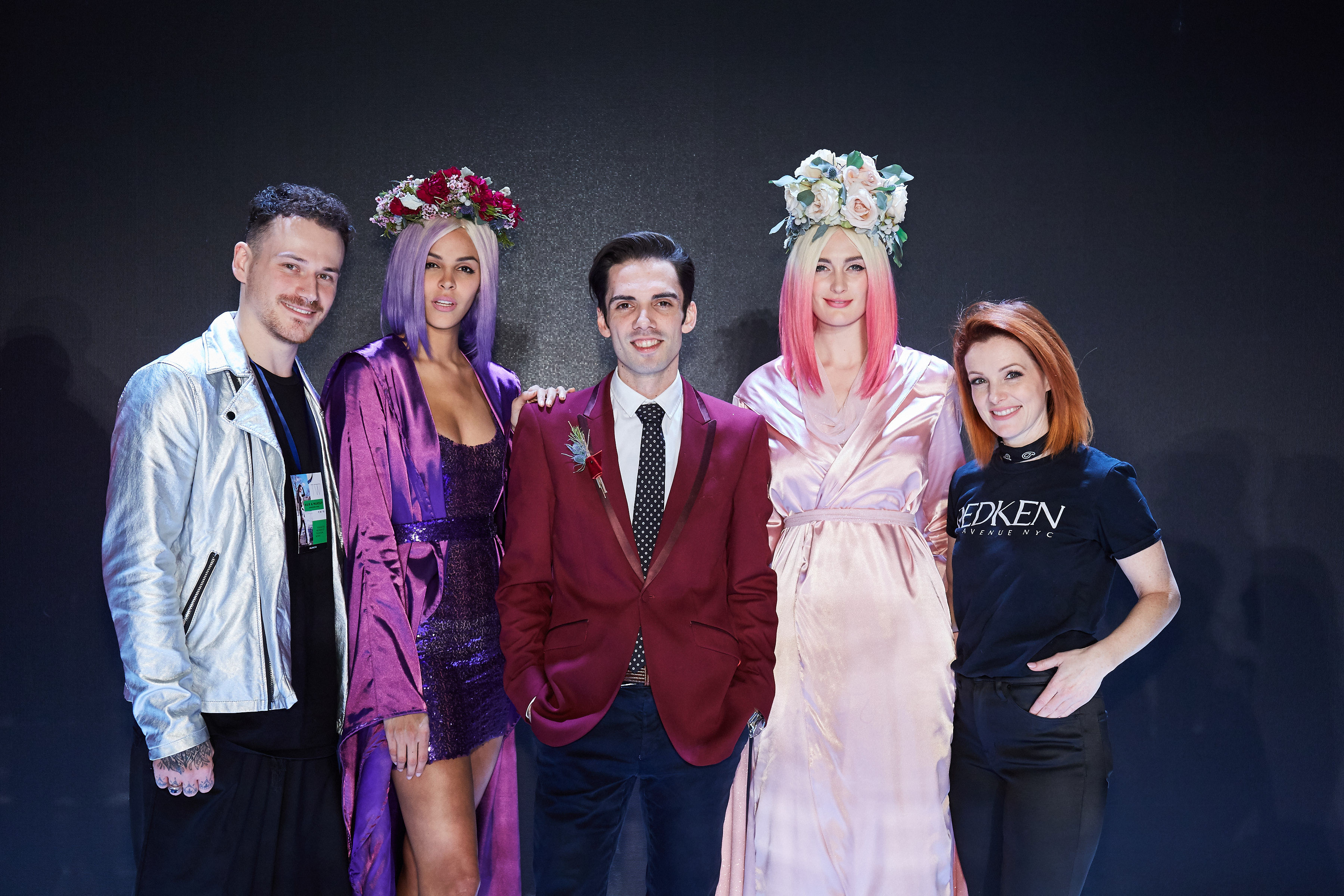 How did it feel to see your vision come to life at the Toronto Women's Fashion week ?
No better feeling than seeing Canadian made product from head to toe walk down the runway and being recognized by local and international media.
Redken Canada was the official backstage brand once again for Toronto Women and Men Fashion week in 2018. The master colorist who created the beautiful collection of colorful wigs used in the Tassoni show was artiste Cody Alexander. Cody and his team used Redken's City Beats direct dyes to create the colorful and vivid ombre wigs that really completed each model's look. Cody worked alongside Cindy Duplantis, she was the one who was in charge of styling of the wigs, Heidi Hurtarte and Stacey Millar from the Lift Salon in Toronto, as well as Rose McIlravey from Halo Hair Salon in Cambridge to create a total of 16 colorful wigs. Cody says "it took about 58 hours to complete the wigs, but it was worth every minute!".
You might be wondering why using wigs?
Well, wigs were used because Redken and Tassoni really wanted to show "a uniformity in color at the root of the wig and melting a fashion color that flows flawlessly into the garments Joseph Tassoni created", says Cody. Cody describes the experience as riveting. "From the first brush stroke of the color to the wigs to the very moment I saw that first model walk the runway, I remember sitting there completely mesmerized by how amazing the wigs complimented the coats", says Cody.
As seen from the show, haircolor is truly part of fashion and is something that can't be dismissed when you want to create a full fashion look! Having a killer outfit is certainly important, but there is no denying that hair really completes any look.
What are you doing next with your haircolor this Winter?