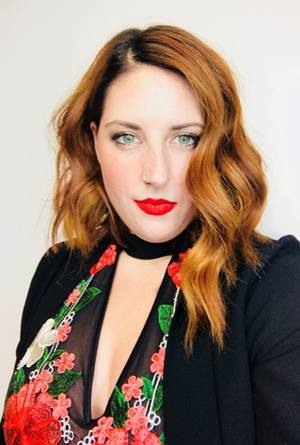 Haircolor
DISCOVER 12 FACTS ABOUT THE REDKEN COLOR TRIBE MEMBER: MARIE-ÈVE FAUCHER, THE WOMAN BEHIND TANIA'S GORGEOUS HAIR!
2018-09-07
The Color Tribe Q&A:
1) Three words to describe you? And why?
Strong! 'Cause I am!
Goal driven! 'Cause I can!
I don't teach people, I grow people!
2) Three words to describe your style/vibe as a hairstylist? And why?
I am chill, extremely professional, and I know my stuff! I like a warm, inviting atmosphere, that's why I am chill ;) But I worked really hard to know and understand what I am doing. I will definitely lead you towards what you should get, not towards what you think you should want!
3) When did you know you wanted to be a hairstylist?
I was probably 5 years old when I thought of it first. I took the decision when I was 18.
4) What is the best hair color advice you've received?
To this day, it is the thing that most hairstylists don't understand!!! And it drives me crazy! POROSITY ATTRACTS THE COOL TONES AND REJECTS THE WARM TONES. Keeping the
hair healthy
is THE most important thing to have a good result!
5) Since when do you have your own salon?
I started thinking about having my own salon probably 10 years ago. I finally did the jump and opened the doors of Hidden Gem // Hair Stuff on March 9, 2018.
6) If you could be anywhere else right now, where would it be?
Australia or Hawaii. I would do hair 5 days a week and scuba diving 2 days a week!!!
7) If someone made a movie of your life, would it be a drama, a comedy, a romantic comedy, action film, or science fiction?
I think it would be a mix of everything! Lots of fun, lots of traveling, lots of partying, lots of dating, and a main character trying to figure it all out!
8) What's the one food you could never bring yourself to eat?
Insects, ughhhhhh (it's a food in some places!)
9) How and why did you become a Redken artist?
I am a born educator, I always have been the one who need to know the why behind things and help others figuring it out too. I was sitting in a Redken class one day and the educator said to me, that I should be the one teaching this class. A few months later, I was teaching that same class with that educator!
10) What is your favorite hair color technique and why?
Mix of Balayage and Highlights. You can do almost everything when you have that as a base.
11) How can I get a color class from you?
Contact me directly or your Redken Distributor.
12) Where can I take an appointment with you?
www.hiddengemhairstuff.com
or Text Hidden Gem directly 647-674-1153
You wish to know how to create Tania soft and balanced haircolor? Here is how.

Want to see more of Marie-Eve creation? Follow her and her salon on Instagram!