Haircolor
Redken | 02/07/2018
TOPICS:
This Is The Secret To Making Your Makeup Work With Your New Vivid Haircolor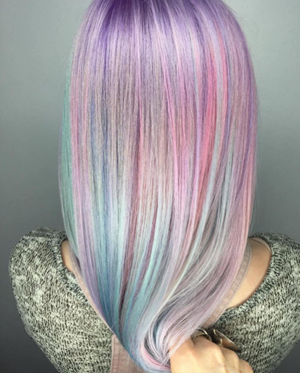 Who says hat hair can't be stylish? Look your best all winter long with these 7 cute hairstyles that pair perfectly with your favorite winter hair accessories.
No matter how many times you switch up your look, knowing how to make your makeup work with your new vivid haircolor is a must. By having the right makeup on hand, you allow your haircolor to shine through. While it may seem challenging to figure out the best shades, it's possible to strike a balance. We sat down with Makeup Artist Sarah Mae for NYX Cosmetics who clued us in on a few things to keep in mind during your next appointment for your best vivid transformation yet.
Refresh Your Makeup
Adjusting your makeup for your new vivid hair is all about pinpointing what products can help complement the look so that you don't look washed out. The key to pulling off fashion haircolors like unicorn or mermaid hair comes down to playing around with color since it can help refresh your look overall.
Your best bet for finding the perfect vivid color is to narrow down which shade matches with your skin tone. During your haircolor consultation, ask your stylist about City Beats. The semi-permanent formula comes in 12 unique hues that can help your stylist find the best color for the look you're going for.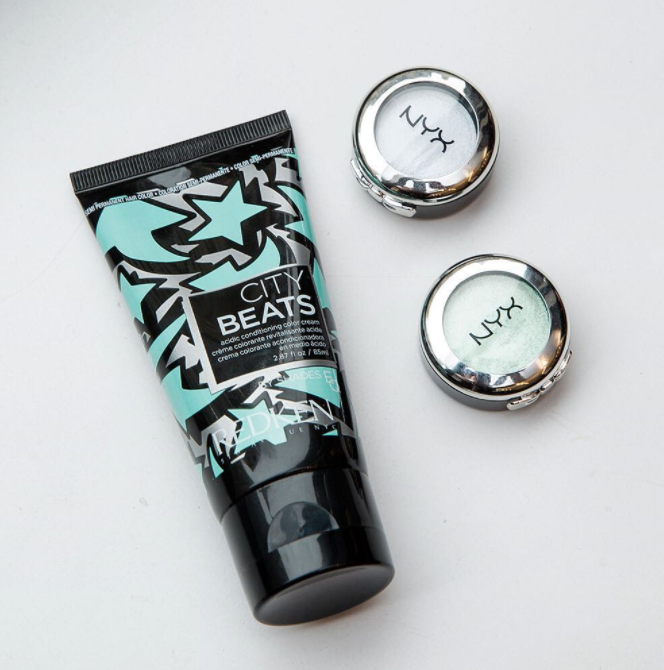 Redken Report: So let's start with the question, we're all curious about. What's the secret to choosing makeup for your new vivid haircolor?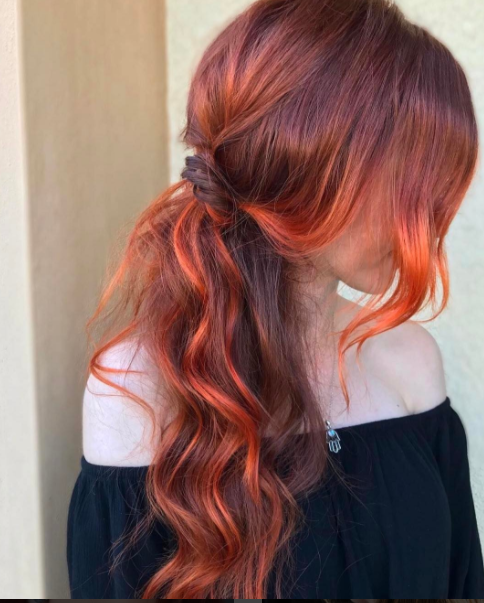 Sarah Mae: Brows are my number one to start with first, even with a natural makeup look. If you've gone dark to light, changing up your eyebrow product (I love the NYX Micro Brow Pencil) to a light ash or blonde would be suitable. If you've gone light to dark, adding a dark taupe or brown would add a pop on the brows. The secret is to have a great brow that matches the new haircolor.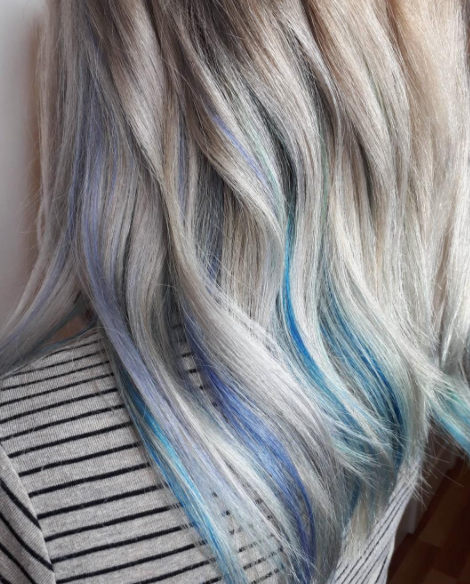 RR: Why is it so important to give your makeup routine a makeover when you get a new haircolor?
SM: A new haircolor can be a drastic change and with this color change, finding makeup that complements the haircolor is a plus! It's important to have that harmony between hair and makeup.
RR: Should makeup and fashion haircolor be "matchy-matchy" or can you experiment with different shades?
SM: Makeup does not have to be "matchy-matchy" because it is fun and expressive. But if you're a stylista who loves to have a theme with hair and makeup (like bold, mysterious, light or warm), then experimenting with colors that complement the hair is ideal.
RR: Do your eyebrows need to be dyed to match your new fashion haircolor or can you simply go with a new shade in your favorite eyebrow pencil?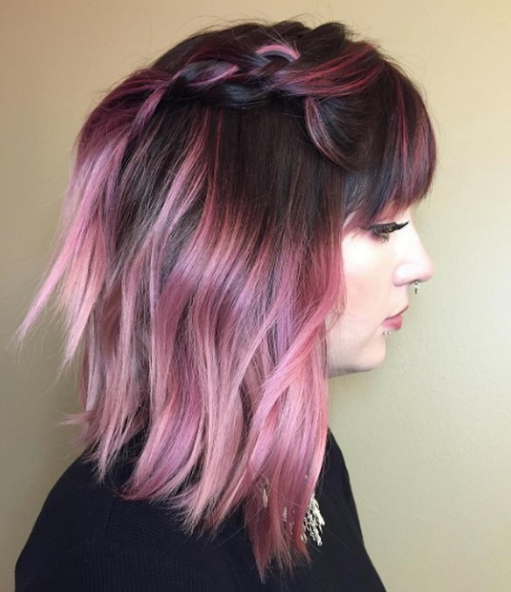 SM: If you've gone dark to light, dyeing the brow hairs would be easiest, then pairing it with your favorite eyebrow product. You can also add NYX's Jumbo Pencil in Milk to create a base for the eyebrow color and add your favorite eyeshadow if you'd like to match bright vivid hair with your eyebrows.
RR: We know foundation can always be tricky to match, is that something that should be updated too?
SM: Foundation should match your exact skin color. If you're going for a warm look, add some bronzer/warmer contour. Blush can also be switched up from pink and peach tones for lighter haircolors, and deeper tones for darker haircolors.
RR: At Redken, we love the color wheel, but wondered if it plays a part in picking makeup too?
SM: The color wheel helps to harmonize colors and show how colors work with each other especially with makeup. A new shade can bring out the best, or present a dull look.
RR: Undertone is a big thing when it comes to pulling off haircolor trends like mermaid or unicorn hair. How does it work for makeup?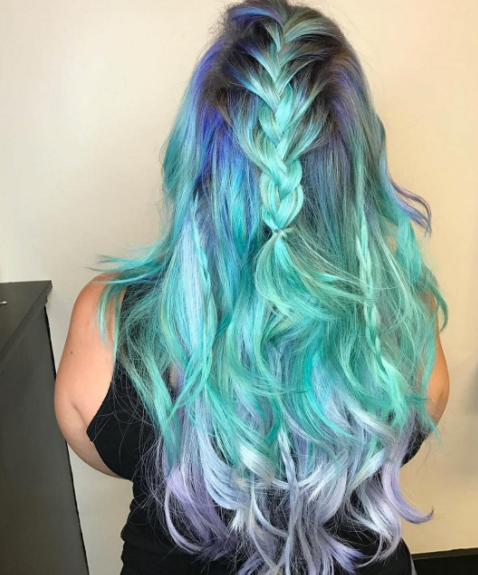 SM: Cool undertones match well with cool haircolors, such as blue and ashy tones. Warm undertones gravitate toward warm haircolors, such as golden and deep browns, orange-reds and auburns and warmer blondes. Complementing natural colors and features are a plus.
RR: How can you avoid overdosing on your makeup so that your haircolor can shine through?
SM: To avoid overdosing, start off with a light hand of makeup. If you're feeling like you are looking washed out, add some bronzer and some pops of color. Blush makes a difference too!