HAIR STYLING
Redken | 10/09/2019
TOPICS:
Brews 101: Intro to Men's Grooming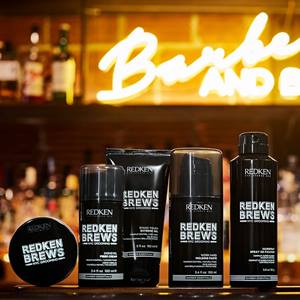 Brews 101: Intro to Men's Grooming
Wondering if your daily grooming routine is doing everything it can for you? Maybe you're tired of using a ton of different products to achieve your favorite hairstyle or are looking for something that can keep your beard looking its best. Whatever the case, we've got the answer with Redken Brews. Read on to see how our new lineup of men's grooming products can help streamline and simplify your routine.
Men's Haircare Products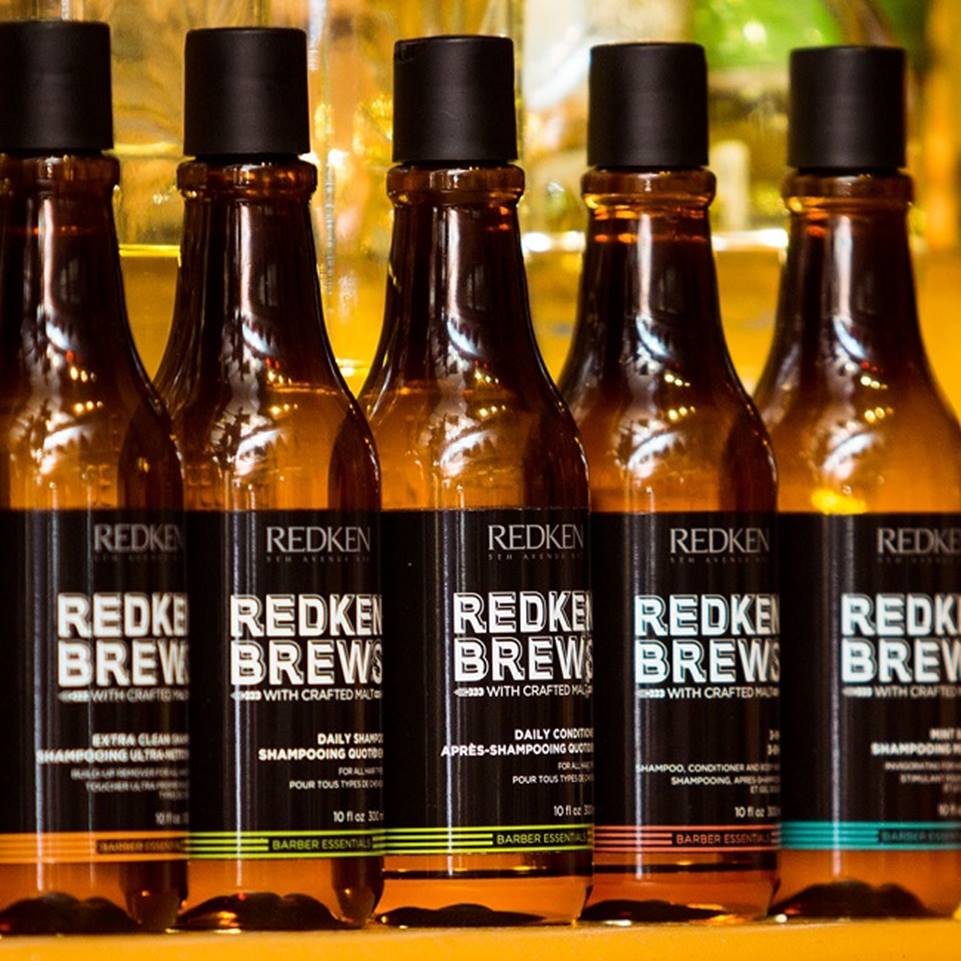 The key to great hair is all about giving your hair the care it needs without a lot of timely maintenance. Brews caters to all hair types making it easy to find the best match for you. Looking for something to combat built up oil that will give you a deep clean feel? Try Extra Clean Shampoo. Don't forget to add moisture and detangle your hair with the Daily Care Conditioner. No time in the morning? If you are always on-the-go and need a shower routine that gets you in and out quickly, try using the 3-in-1 Shampoo, Conditioner and Body Wash.
Men's Hair Styling Products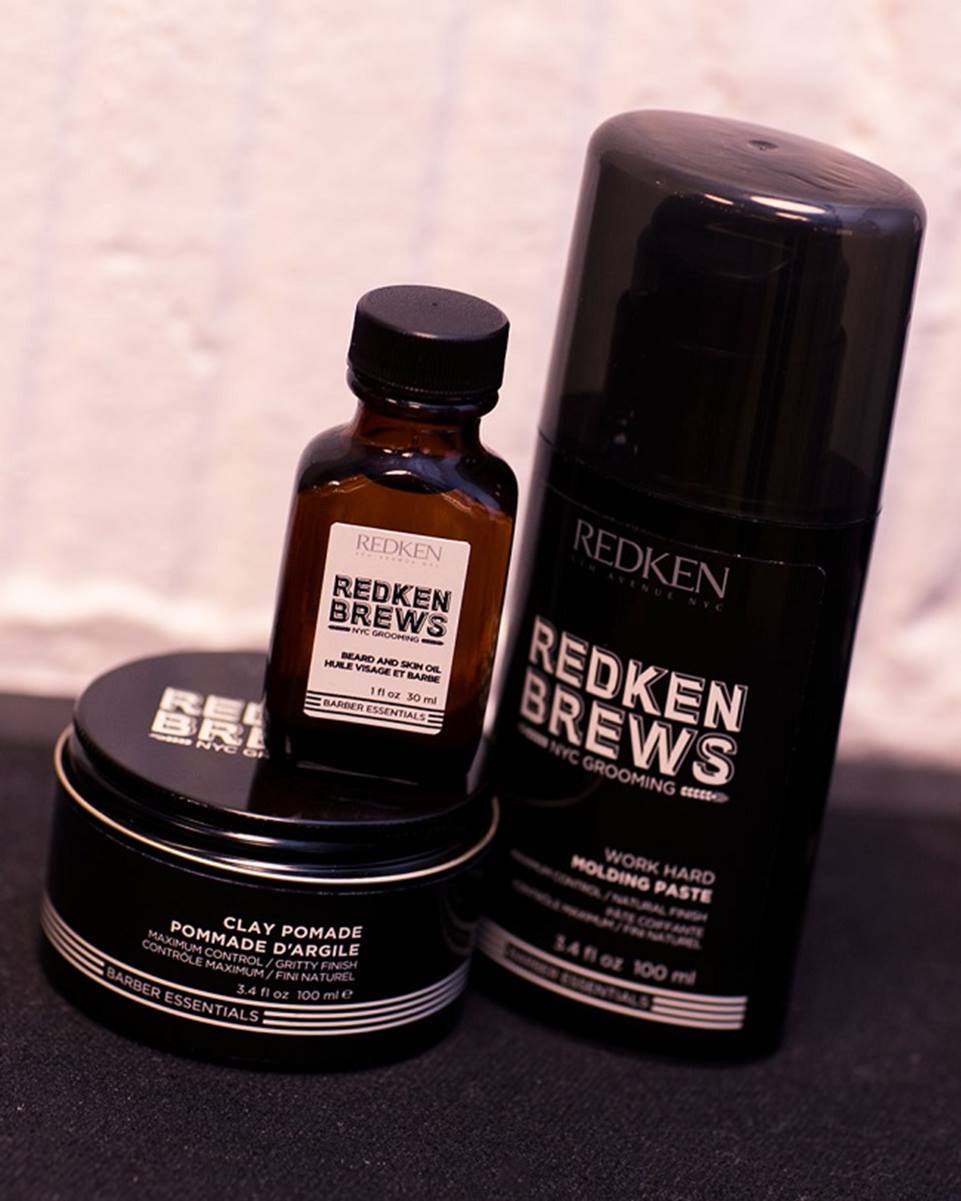 The Brews styling collection offers new products and updated classics with a fresh look. No matter the style you're going for, there's a pomade to get you there. If you're into a slicked back pompadour, start with the new Wax Pomade for mild control that holds hair in place without making it feel hard and stiff. Or, if you don't want hair that looks too perfect, Clay Pomade can give it roughed-up texture. For curly hair, play up your natural texture with Grip Tight Holding Gel which helps define curls without leaving behind white flakes.
Haircolor For Men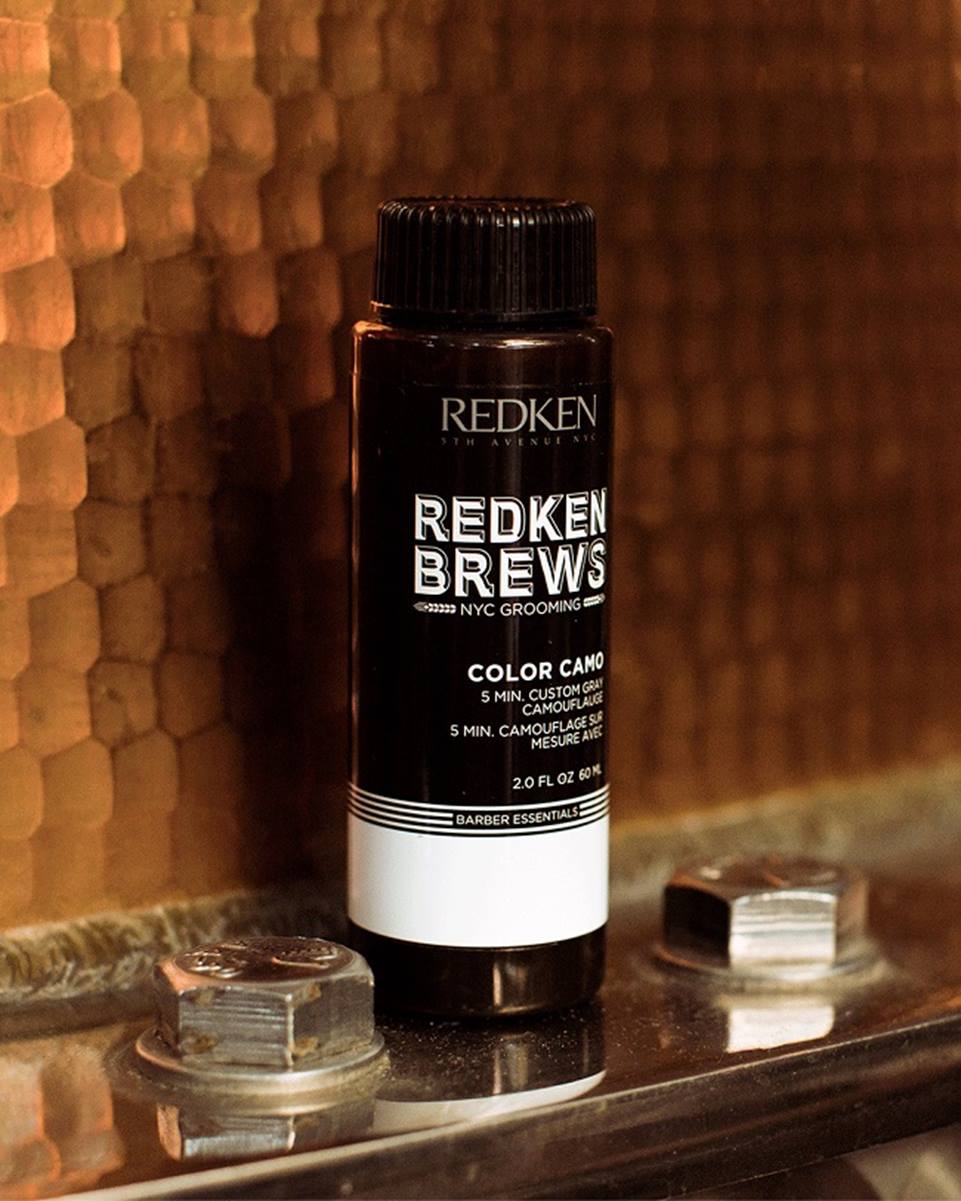 If you're noticing gray hairs, but aren't ready for the salt and pepper look, Color Camo is for you. It's an in-salon service that only takes five to ten minutes depending on how much camouflage you're looking for, so you can stop by during your lunch break for a quick fix.
Skincare For Men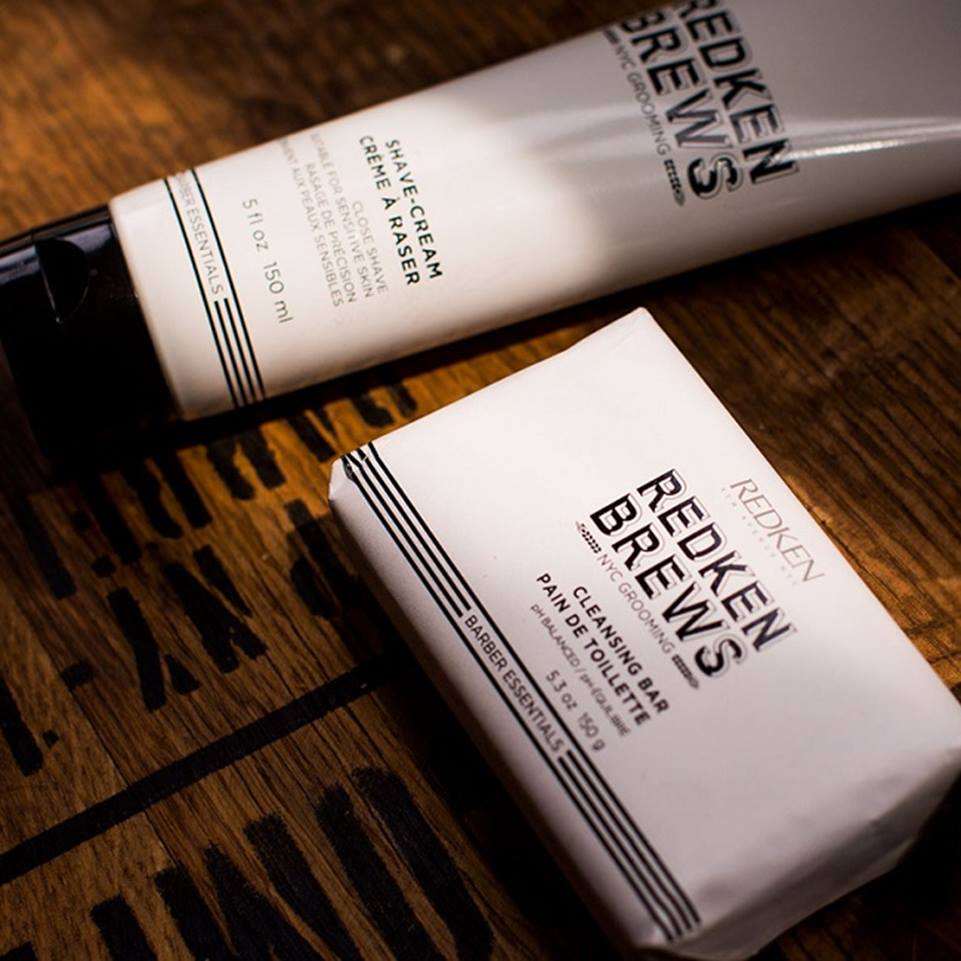 Every good grooming routine involves skincare. So, no more excuses, it's time to start washing your face. The Brews dedicated Cleansing Bar is gentle enough to use daily, since it's pH-balanced, which means that unlike regular soap, it won't dry your skin out. If shaving is part of your routine, try the Brews shave cream. Not only does it give you an extra close shave, it's also safe for sensitive skin. If you are rocking a beard, add the Beard and Skin Oil to your routine. All you need is a few drops to hydrate the skin underneath your beard to keep hair feeling soft.