Haircare
Redken | 02/07/2018
TOPICS:
What is the Best Hair Mask for Your Hair?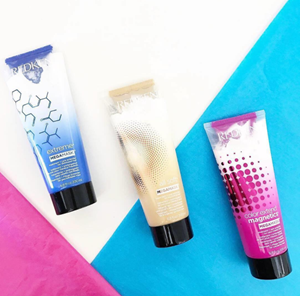 No matter what your hair concern is, bring hair back to life or prevent damage before it starts by adding a hair mask to your haircare routine.
We'll admit it –– we've been guilty of depriving our haircare routine from time to time and skipping hair masks altogether. Oftentimes, hair masks are used as a last resort to revive damaged hair that feels like it's beyond the point of no return. The truth is that masks should be used much sooner. By adding it to your haircare rotation on a regular basis, it can lock in moisture and prevent hair damage before it starts.
While conditioner and shampoo are intended for daily use, hair masks or "masques" are meant to be applied every third wash or whenever intense conditioning is needed. Heat styling addicts –– listen up! As obsessed as we are with our flat irons and straighteners, long-term exposure can lead to hair dryness. To counteract this concern, some masks even contain ingredients like argan oil that work to penetrate hair fibers. Think of hair masks as a way to hit the reset button on your hair and give it a chance to start over.
How to Use Hair Masks?
Making the most out of your hair mask comes down to the application process. Start by applying it to freshly washed and towel-dried hair. While hair is still damp, work the mask through it using a wide-tooth comb to distribute it evenly from the root to tip. Set a timer for five to 15 minutes to allow the product to absorb into the hair. Hot tip: After applying your hair mask from roots to end, soak a towel in very hot water, wring it out and wrap it turban-style for an at-home "hot towel treatment". To avoid product build-up, skip your normal conditioner and move straight to cleansing. Don't forget to rinse the hair mask out with cold water to close the cuticle and impart shine. For a super luxe feel, consider applying your mask as an overnight hair treatment. By leaving it on while you catch up on beauty sleep, the mask has ample time to take effect.
One important factor to note is that there's a time and a place for hair masks. Redken Artist Giovanni Giuntoli advises holding off on using a mask three to four days before a big event. "…If you plan to dress your hair up and plan to have any kind of volume or wave in your hair, I wouldn't put the hair mask on within that three-day time frame because hair masks tend to really over condition the hair… the healthiness that [the mask] adds tends to be weighted, tends to make curls drop and tends to make the hair a little bit more slippery," he explained. Save the hair masking for a lazy Sunday morning when you don't have any major plans and can set aside enough time to let the product work its magic.
The reality is that virtually anyone can benefit from a hair mask. Although your hair may seem like it's not damaged and is relatively healthy, it's still susceptible to seasonal changes, pollution and day-to-day wear, and tear.
If the thought of including yet another product in your haircare routine feels overwhelming, we've got you covered. Read on to figure out the best hair mask for you.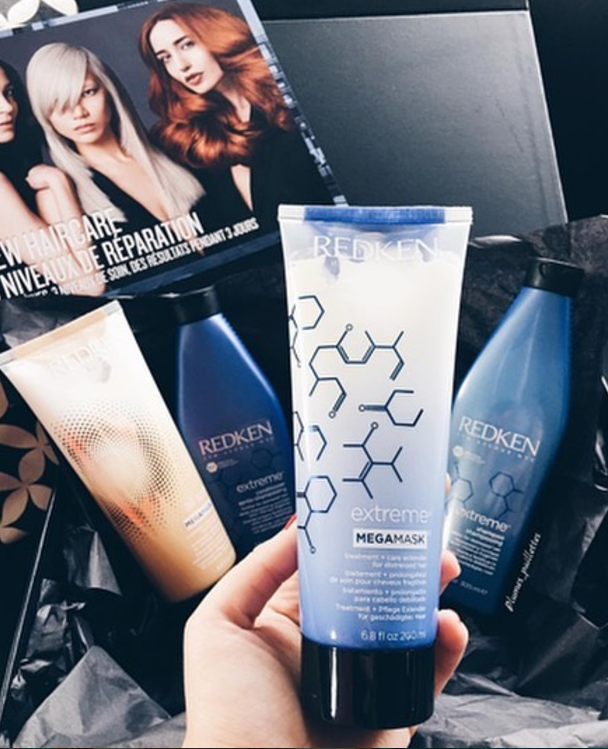 The Best Hair Mask for Dry Hair
If you have dry hair, try All Soft Heavy Cream which is designed to help with softness and shine. This hair mask for dry hair is made with argan oil, a plant oil produced from the kernels of the argan tree, native to Morocco. The molecules in argan oil are just the right size to penetrate each strand of your hair, treating dry, brittle, damaged hair with just what it needs to look, and feel, gorgeous.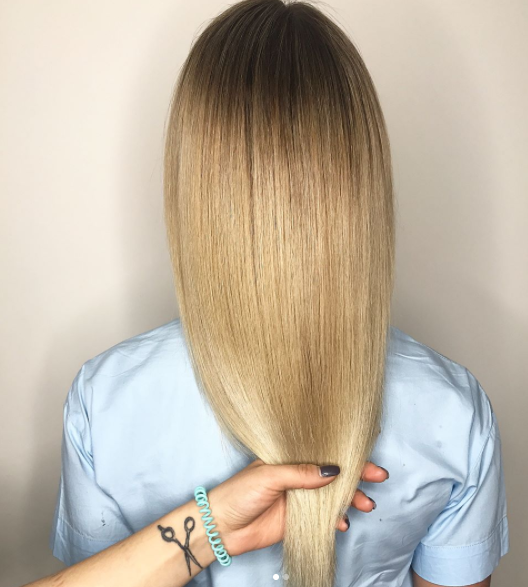 The Best Hair Mask for Coloured Hair
If you have colour-treated hair, try Care extender mask which can help provide vibrancy that lasts up to three washes. Thanks to the RCT Protein complex, the dual-chamber formulas in our Mega Mask family offer a targeted delivery system that can help treat all three levels of the hair at the root, core and tip.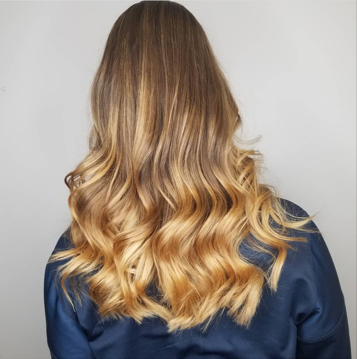 The Best Hair Mask for Frizzy Hair
Even those with frizz-prone hair can benefit from a hair smoothing mask by using Frizz Dismiss. The intensive anti-frizz treatment can help provide humidity protection to make hair more manageable, hydrating frizzy hair with babassu oil from babassu palms native to the Amazon.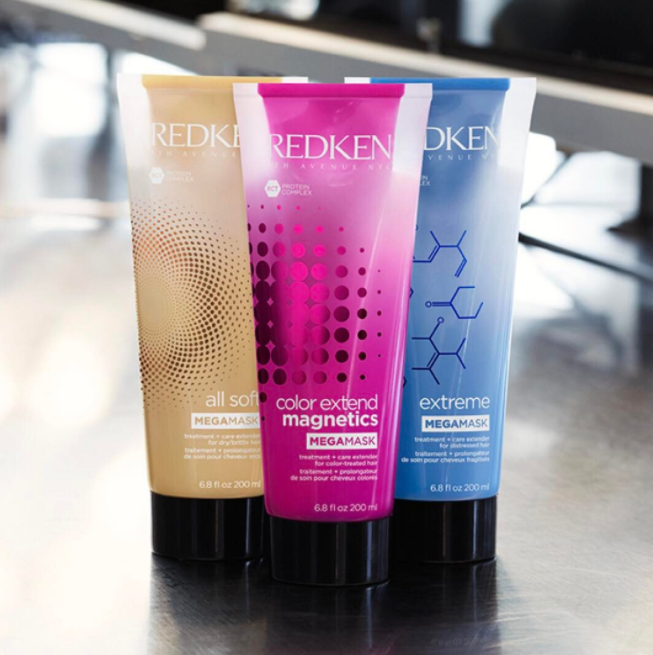 The Best Hair Mask for Blonde Hair
Protect your blonde color from brassiness by using Color Extend Blondage Instant Anti-Brass, which neutralizes brass and yellow undertones. Blondage haircare products are formulated with a Triple Acid Protein complex—amino, citric and maleic acids and wheat protein—that work together to combat these unwanted tones, all while strengthening your hair's cuticles and keeping your artist's perfect colorwork bright.
Remember, your hair is like a permanent crown that you wear on your head and caring for it is worth the effort. Once you find the perfect hair mask, you'll wonder how you ever lived without it.