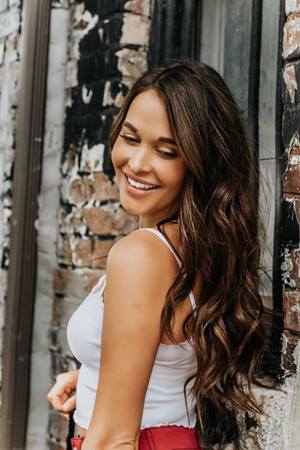 Haircolor
DISCOVER 15 FACTS ABOUT THE REDKEN COLOR TRIBE MEMBER: TANIA MOTUZAS A LIFESTYLE BLOGGER AVID FOLLOWER OF FASHION
2018-09-07
The Color Tribe Q&A:
1) Share one picture that describes you the most. Why?
This photo describes me best because I'm always hungry! The only thing missing is my pup whom I bring everywhere with me!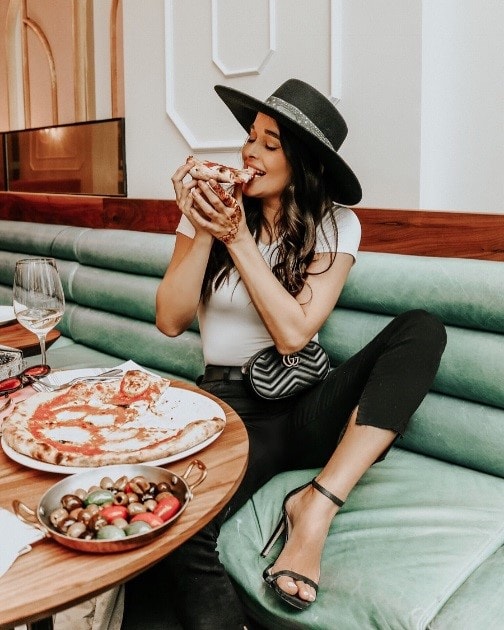 2) When did you decide to start your blog and why?
Almost 3 years ago now, my best friend who is also a blogger convinced me to get over my insecurities and start! I'm so glad she did because I love it so much!

3) What is your natural hair color?
Brown.

4) Do you ever talk to yourself? When and what do you say?
All the time! I literally just have conversations with myself.

5) What is the most beautiful place you've ever been?
I'd have to say Santorini. It's breathtaking!

6) If you could time travel, where would you go?
I think I would go back and live in the 90s. I'm obsessed with 90s' movies, and I just think I'd be happy there!

7) If you could have dinner with anyone from history, who would it be?
JonBenet Ramsey.

8) What do you think is the greatest invention of all time?
The iPhone.

9) What is the best hair advice you've received?
Trim your hair regularly! If you want to keep it long, this really is the best way.

10) Since when do you color your hair?
I've been colouring my hair since I can remember. Even when I was 11, my mom let me get highlights! lol

11) What inspired you to start?
It definitely must have been a pop star with highlights.

12) How many different hair colors did you have?
I've only ever been every shade of brown.

13) What hair color would you love to try but you are way too scared to do it?
Platinum blonde! Maybe I'll just get a wig for that! lol

14) In one sentence, how would you sum up the Internet?
The Internet is a place you go to google people, places, and things.

15) What's the most ridiculous fact you know?
If beavers don't chew down trees for dams, their teeth grow so long they curl into their heads and kill them.


In need of a color refresher like Tania? Here is how.

You wish to learn more about the incredibly talented Marie-Eve, Tania's colorist?

It's here !