Haircolor
Redken | 02/12/2018
TOPICS:
The 13 Best Balayage Colors For Short Hair
The 13 Best Balayage Colors For Short Hair
Create body and dimension in your hair by opting for balayage during your next hair appointment. Here are the 13 best balayage colors for short hair.
Think balayage can only look stylish on longer locks? Think again! In fact, there are dozens of balayage colors for short hair that are absolutely stunning. When it comes to finding the best balayage look for your hair length, it's all about creating light and dimension.
For shorter hair, you want to highlight movement and depth to make the most of your own style. Usually, a mix of warm and cool tones can create gorgeous vibrancy and dimension, however, be sure to
ask your stylist
what sort of tones would work best for you. Wondering what colors typically look best on shorter hair? Here are
13 balayage haircolors that look amazing on shorter hair
.
1. Café Au Lait
Give your blonde locks more dimension by adding both icy and warm undertones to your strands.
2. Macchiato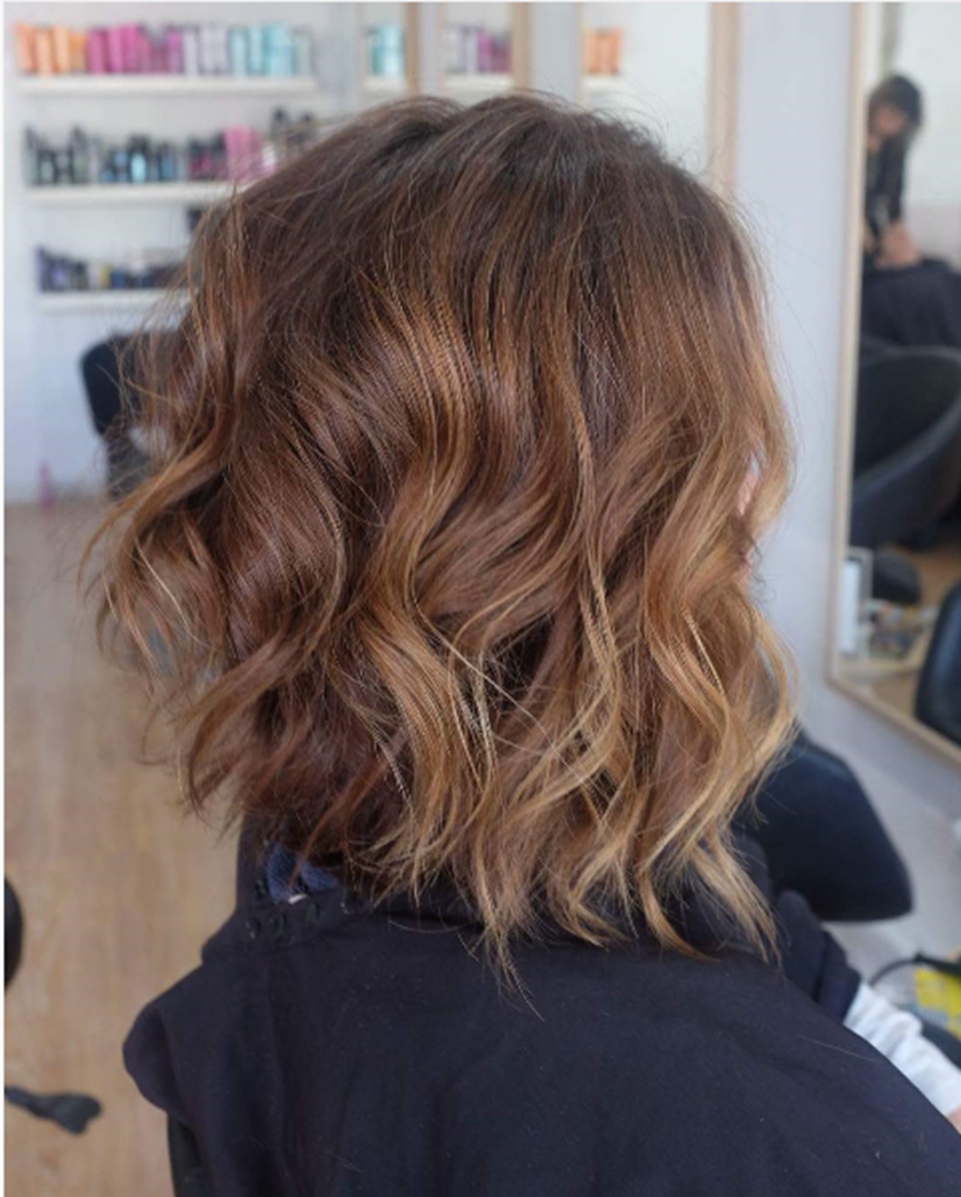 Who ever said brunettes were boring never saw this gorgeous balayage!
Another great way to make a dramatic change without the commitment is to fake a bob. By curling and underpinning the ends of your hair, you can completely transform your traditional hairstyle to a chic and retro bob.
3. Come Out With A Bang
Nothing turns heads quite like a fiery redhead
.
4. Mocha Java
Add movement and contrast to brunette strands by opting for a honey-colored balayage.
5 Mother Of Pearl
Add a twist to darker strands with an ashy-toned highlights.
6. Opal Glow
Give your silver strands added depth with a beautifully blended balayage.
7. Gold Dip
Balayage is the perfect hair choice for those who can't be bothered with maintaining their haircolor. It grows out so naturally!
8. Chrome
Change up your blonde look by adding a pop of color at the roots and a dimensional balayage at the ends.
9. Brownstone
Auburn strands have never looked so chic!
10. City Ballet Pink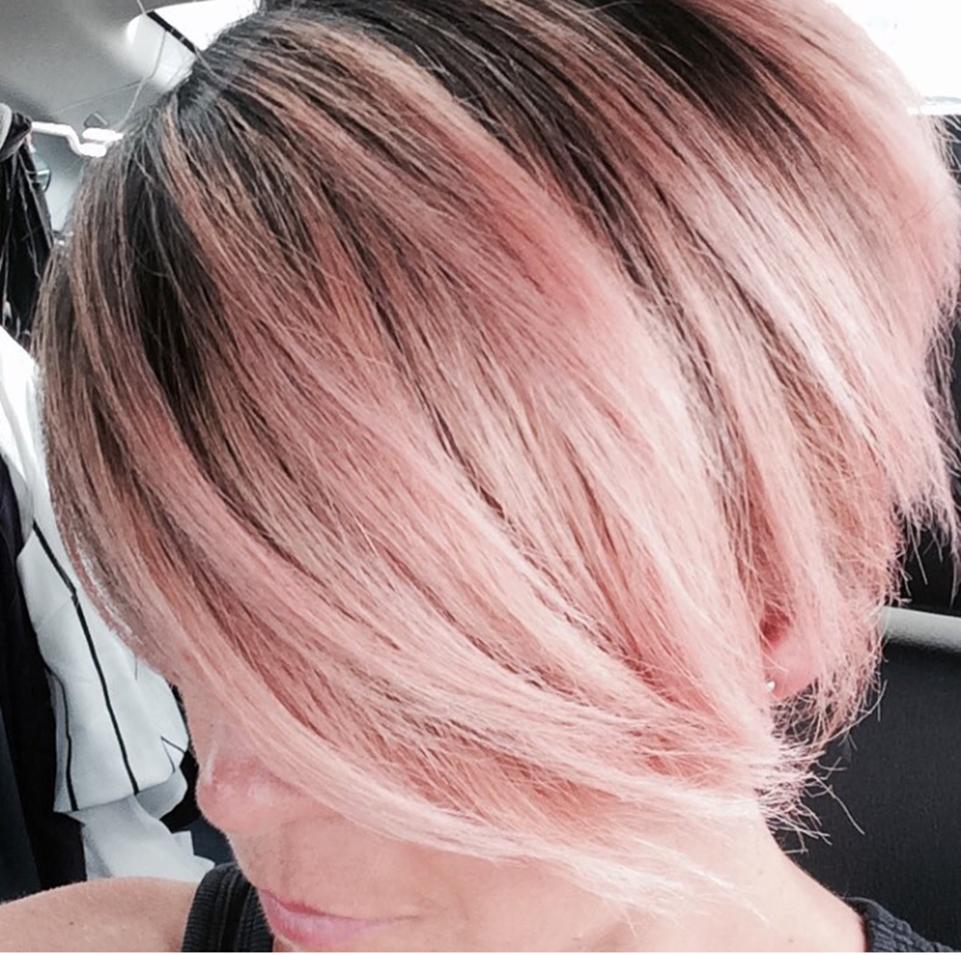 Take your icy balayage to the next level by adding a rosy pink shade into the mix.
11. Cayenne
Turn up the heat on your haircolor with a fiery orange balayage.
12. Sterling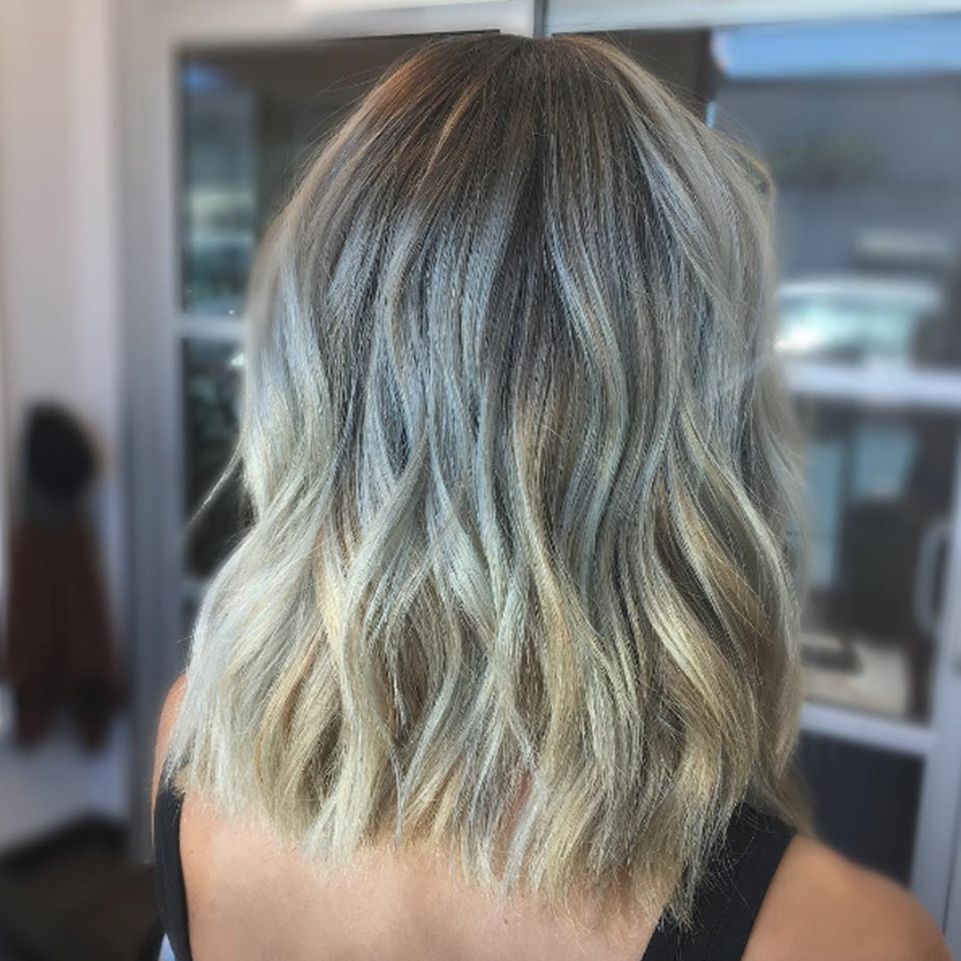 Haircolor should be just as bold as you are!
13. Butter Cream
Give your blonde mane extra oomph with honey-colored ends and a shadowed root.