REDKEN CANADA's 6th edition of the #1 education event for salon growth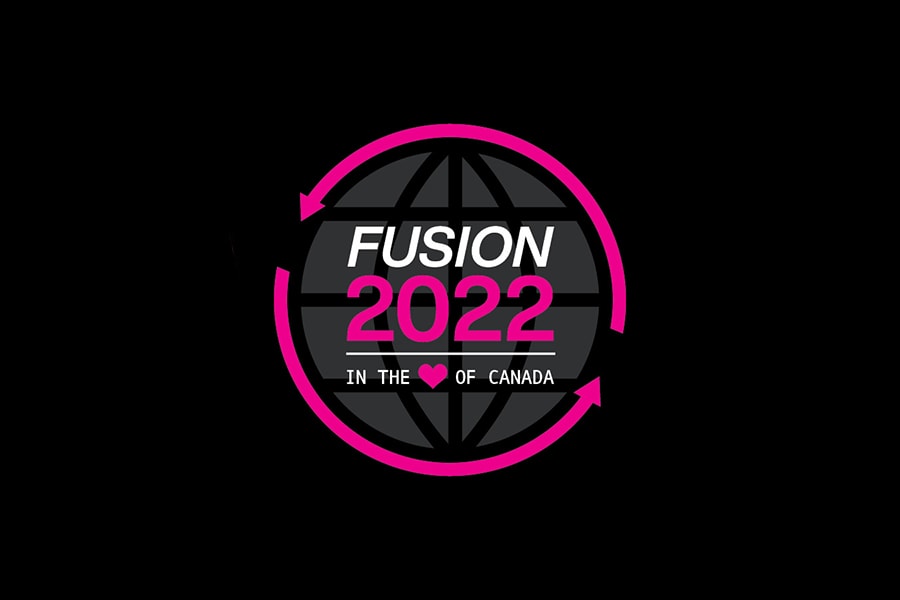 WHAT TO EXPECT?
The Grand Opening
#GetInspired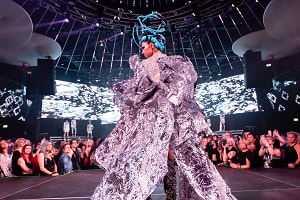 The Happening
Experience another side of the inspiring world when the lights go down in a global infusion of creativity and festivities. Stay tuned for this year's happening theme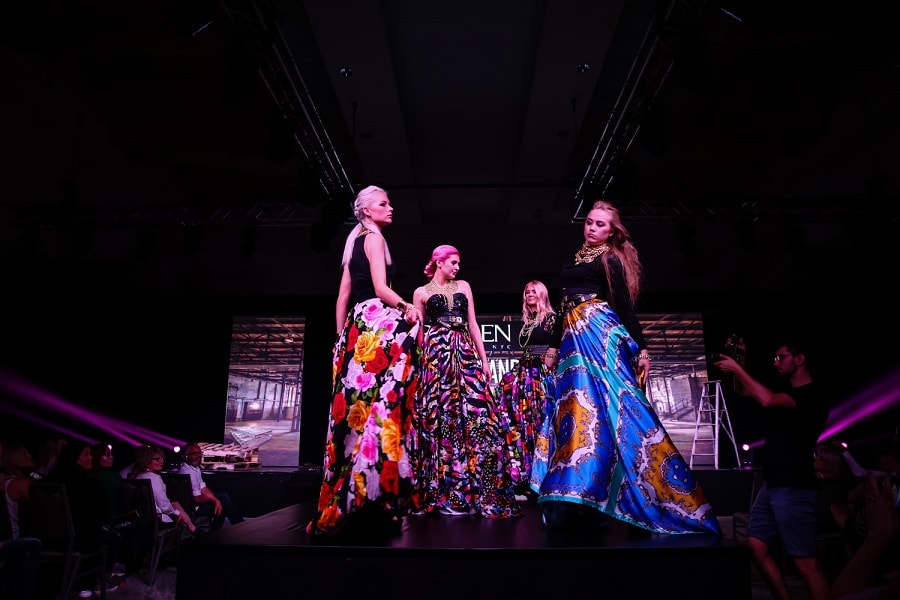 The Education
Two full days of inspiring and immersive education to learn better and live best with the Redken Tribe. Don't miss out!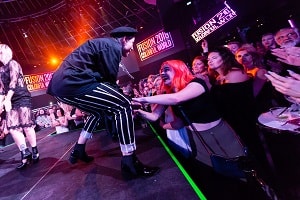 LOOK & LEARN CLASSES
SUNDAY, OCTOBER 16
Get Noticed, Get Engaged – Using Digital to Drive Business Growth Session by Google & Redken Pro Influencers | EARLY BIRD
SUNDAY, OCTOBER 16TH - 1:00 - 2:30 or 3:00 - 4:30
In this session learn how to leverage online search and social media tools to get your salon in the eyes of more clients that matter. You will leave this session with must have tips and inspiration to maximize your digital presence and drive business growth.
BREAKING BARRIERS by JOHN STELLATO | EARLY BIRD
SUNDAY, OCTOBER 16TH - 1:00 - 2:30 or 3:00 - 4:30
Let John take you through the most amazing journey that will change your personal and professional life forever, and go through any barriers that stand in your way. It is time to celebrate YOU… Start making a difference. Live your Dreams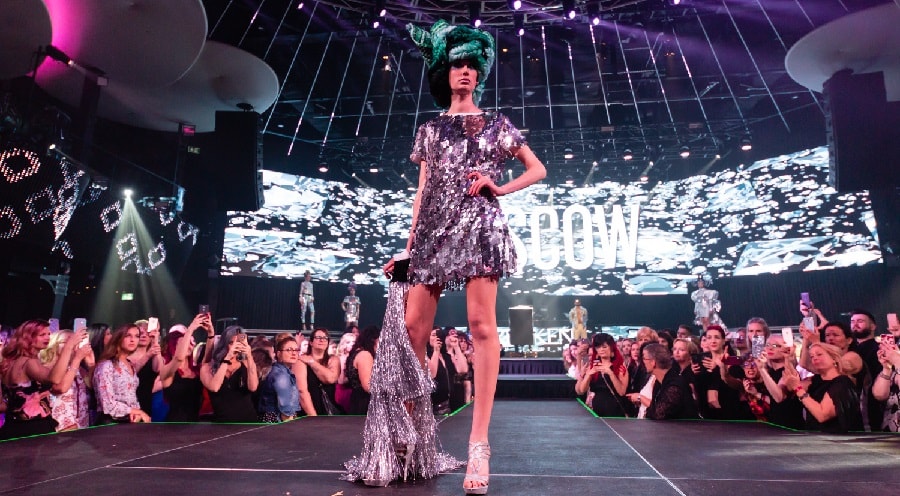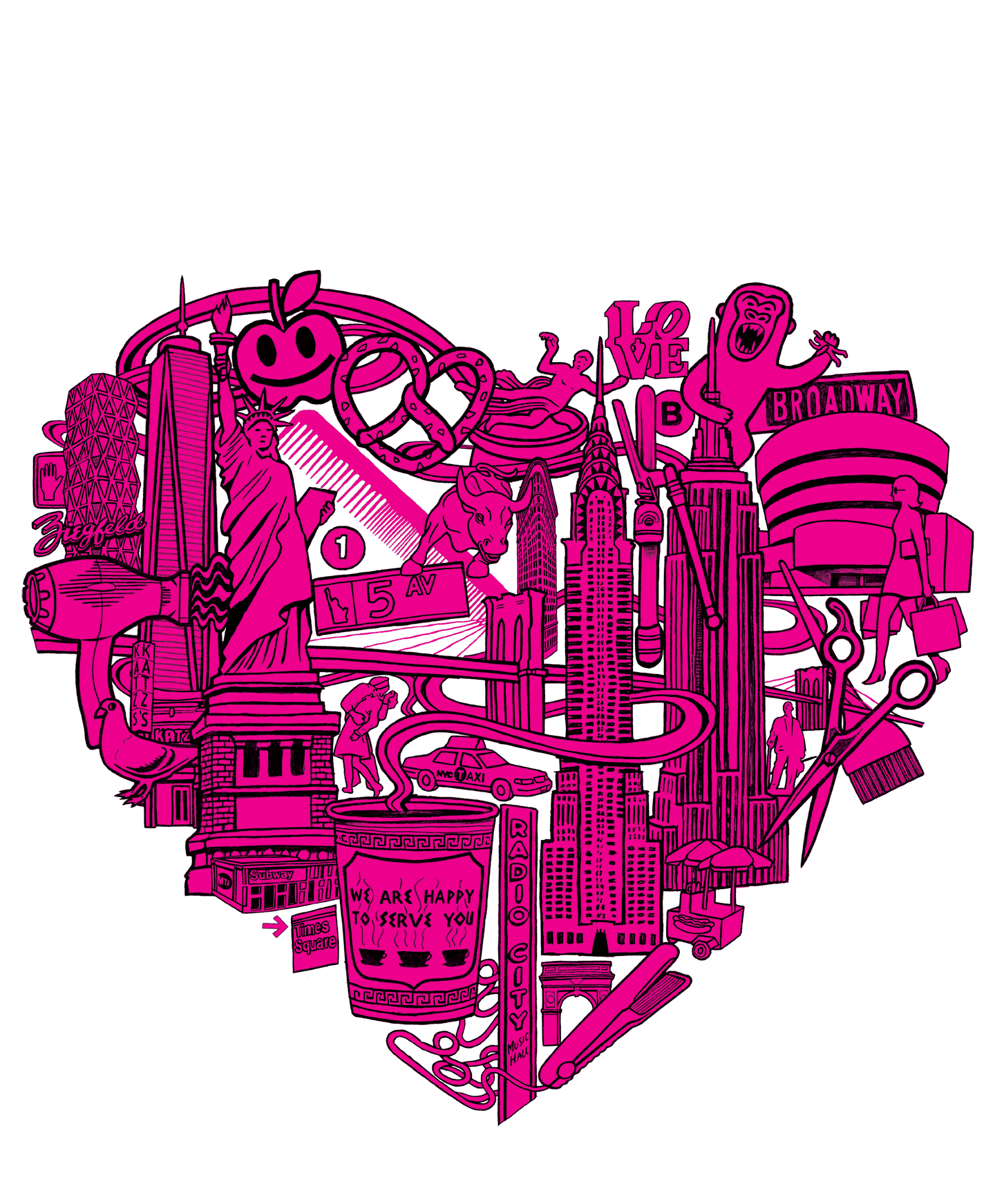 MONDAY, OCTOBER 17
BEYOND STATUS QUO by SAM VILLA
MONDAY, OCTOBER 17TH - 9:30-10:45
Are you feeling stuck creatively? Are you tired of doing the same thing on the same clients? Join Redken Global Artistic Ambassador Sam Villa as he leads you on a creative journey, inspiring you with his brilliant cutting, finishing and business skills and challenging you to go beyond the status quo.
GLOBAL HAIRCOLOR HACKS by SEAN GODARD | TWYLLA JANE | NICOLE VAN DER LINDEN
MONDAY, OCTOBER 17TH - 11:15-12:30
Go deep into the world of haircolor and discover the best hacks and tricks from Redken's top global haircolorists. Learn what is trending in haircolor, unexpected color placements and the best color formulations to grow your haircolor business.
URBAN DESIGN LINES by ADINA DOSS | BRAYDEN PELLETIER
MONDAY, OCTOBER 17TH - 1:45 - 3:00
Discover what is trending in design and finishing, and learn how to re-create the right look for the right individual every time. Become a consultation powerhouse, and unleash your best potential as a master designer.
LET'S GET PUBLISHED by SEAN GODARD | MARCO ARENA | NICOLE VAN DER LINDEN
MONDAY, OCTOBER 17TH - 3:30 - 4:45
Do you dream of getting your work published or win a major photo competition, or maybe just get better social media photos? This interactive session will guide you through the process and inspire you with the best tips and tricks to get started on your journey of getting published and growing your business.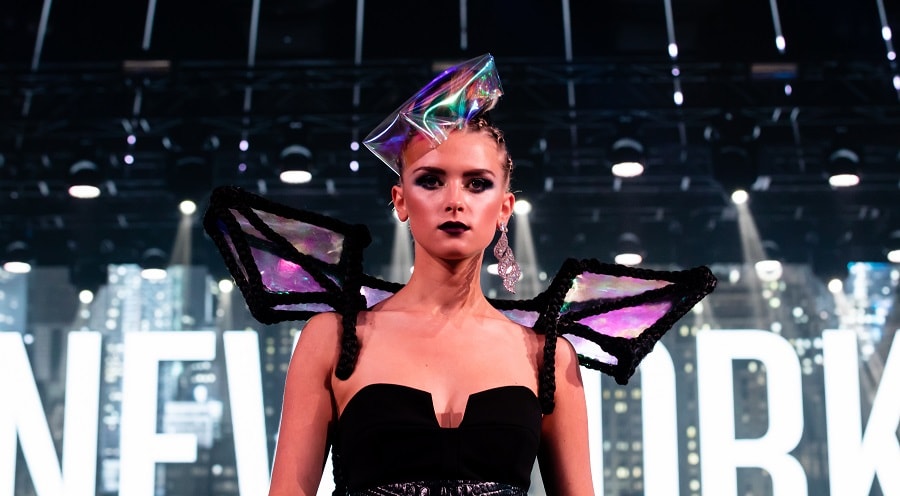 TUESDAY, OCTOBER 18th
THE FULL STORY | THEME: COLOR, DESIGN, FINISH, PERSONAL BRANDING CATHERINE ALLARD | KATRINA SMILEY | TASHA PARKER
TUESDAY, OCTOBER 18TH - 9:00 - 10:15
Who doesn't love a great makeover? Today, more than ever, we are looking for ways to upgrade makeovers and transform our appearances and even our lives. Learn how to engage in the positive conversations and strategies that will enable you to become a master transformation specialist.
BINGEWORTHY BARBERS by JEREMY WILDE | BARBER BIRDMAN (BOUDEWIJH JURRIAANS)
TUESDAY, OCTOBER 18TH - 10:45 - 12:00
The Redken Man is urban, trendy, and not afraid to express himself. Whether you are a barber or hairstylist, this session will provide you with the latest men's grooming trends, from fades to soft textured looks that will help propel your men's business to the next level.
ALL DRESSED UP by MARCO ARENA | LINDSEY OLSON | JORGE JOAO
TUESDAY, OCTOBER 18TH - 1:15-3:15
Start with the finish, and learn how to overcome any long hair challenges that come your way. Learn the best kept secrets from our master finishers, and become the go-to person for any long hair requests.
SCHEDULE
SUNDAY, OCTOBER 16
EARLY BIRD Get Noticed, Get Engaged
1:00 - 2:30 OR 3:00 - 4:30
Break
2:30 - 3:00
Early bird Breaking Barriers
1:00 - 2:30 OR 3:00 - 4:30
Grand Opening
8:00
MONDAY, OCTOBER 17
Set Up For Learning
9:15 - 9:30
Beyond Status Quo
9:30 - 10:45
Break
10:45 - 11:15
Global Haircolor Hacks
11:15 - 12:30
Lunch
12:30 - 1:45
Urban Design Lines
1:45 - 3:00
Break
3:00 - 3:30
Let's Get Published!
3:30 - 4:45
The Happening
7:30
TUESDAY, OCTOBER 18
The Full Story
9:00 - 10:15
Break
10:15 - 10:45
Bingeworthy Barbers
10:45 - 12:00
Lunch
12:00 - 1:15
All Dressed Up
1:15 - 3:15
Closing Session
3:15 - 3:30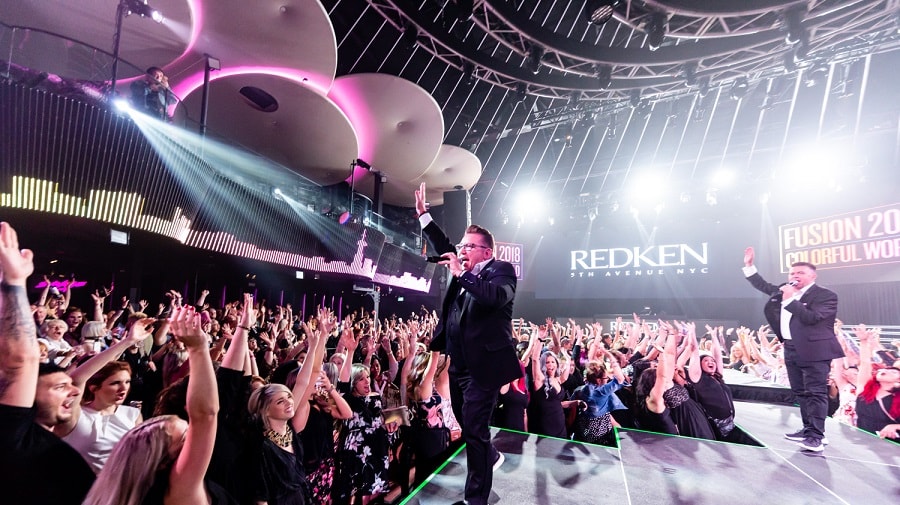 HOW TO PARTICIPATE
Tickets include Welcome Coctail on Oct 16, breakfast and lunch on Oct 17 & 18, gala dinner on Oct 17, two evenings of special activities, the grand opening and themed celebrations. Please note that tickets do not include hotel and transportation costs.
Cancellation policy
After August 15, tuition is non refundable and non transferrable to other events. Tuition can be transferred to a new registration only if the person who originally paid the tuition makes the request in writing.
TICKET PURCHASE
Register early and experience two early bird classes.
Special early bird classes
The first 400 tickets purchased will have access to two Early Bird classes.
HOTEL BOOKING
Book your transportation and hotel, and get #REDKENREADY to Learn, Earn and Live Best with Redken in 2022.
RESERVATIONS: $249 per night for double occupancy.
MEET YOUR ARTISTS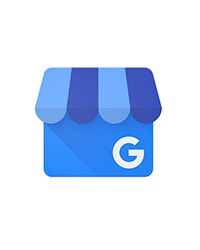 GOOGLE & REDKEN PRO INFLUENCERS
Google My Business is a free and easy-to-use tool for businesses and organizations to manage their online presence across Google, including Search and Maps. This free Business Profile for your salon or service area allows you to turn people who find you on Google Search and Maps into new customers. Learn how to take charge of your first impression, easily connect with customers and showcase the best of your business.
JOHN STELLATO @johnnyjustbe
John has a unique style and the ability to inspire, motivate, and hitting your goals. Coach, inspirational speaker and former salon owner for over 40 years, John is touching lives worldwide. He started as a Redken Artist in 1987 and held many positions at Redken NYC.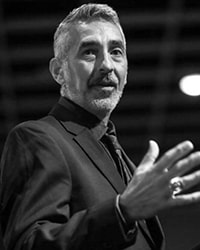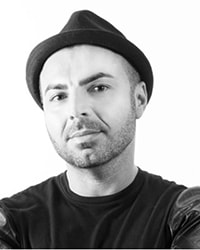 JORGE JOAO @jorge_joao
Winner of the Contessa and the Mirror Awards, Jorge Joao is an acclaimed stylist who spends his time co-managing his award-winning salon, being involved in Fashion Weeks, editorial work, educational programs and touring as a Redken Artist. For 15 seasons, he has lead an elite team at Toronto Fashion Week. He is published in major industry publications such as Fashion Magazine, Elle Canada, and Vogue, and he routinely works with celebrities such as Chiara Ferragni and Winnie Harlow.
LINDSEY OLSON @lindsey.marie.olson
Lindsey Olson has been a part of Redken for the past 12 years and has been recognized with accolades including NAHA, Artists Squad and L'Oréal Color and Style Trophy. She also has established editorial collections that have had numerous publications including VOGUE Italia, Lucy's Magazine, Vulkan and Redken campaigns.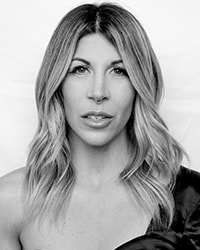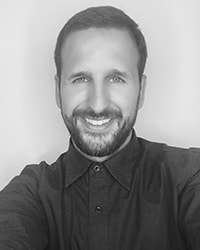 MARCO ARENA @marco__arena
Marco Arena is one of the most popular stylists in Germany and is an International Redken Top Artist. He is also an internationally sought-after stage artist, who passionately shows the latest trends in the main events of the industry. Marco is also a successful entrepreneur and for the last 14 years, he has been running his own premium salon "HAIRARENA" in Frankfurt, with 25 stylists.
SEAN GODARD @seangodard
Based out of Brooklyn, NY, Sean is one of the top colorists in the Redken network with over 15 years with the brand. He is a three-time NAHA nominee, and is the winner of the 2019 salon team of the year. His work has appeared in Fashion and Industry magazines and popular TV shows such as the MTV Video Music Awards.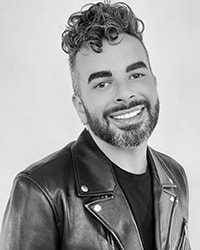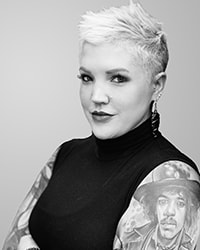 TWYLLA JANE @twyllajane
A great educator never stops learning. Grounded in the timeless fundamentals of her craft, Twylla is constantly growing her skill set to include the newest, most relevant techniques. Twylla is a highly-sought stylist, respected mentor, and successful salon owner with experience and insights to help hairdressers reach their full potential behind the chair. Her passion for her art is infectious, leaving every student with a renewed excitement about creating looks their clients love. Twylla's passion, professionalism, knowledge and approachability make her an educator for all. From up-and-coming stylists to seasoned veterans, every student can benefit from her business know-how, energy, artistry and on-trend techniques.
NICOLE VAN DER LINDEN @nicolevanderlinden__
In 2018, Nicole has won the "Behind the Chair" Big Shot International Creative Color Award and was also finalist in the BTC Award Big Shot category Editorial. She has also been nominated five times for the Dutch Coiffure Awards, which is the biggest Hair Awards in the Netherlands. In 2019, she was a finalist again in two categories in the BTC Big Shot Awards.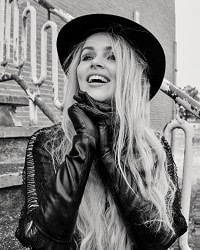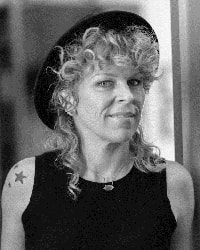 ADINA DOSS @mastery_a.d
For 20 years, Adina Doss has partnered with REDKEN 5th Avenue as a Redken Artist and a dedicated purveyor of the art of design and finish. The success of her boutique salon in Santa Monica, California, stems from the partnerships and business knowledge that Redken continues to implement to create success for the salon industry.
BRAYDEN PELLETIER @justbhair
Brayden Pelletier's approach is simple… master the "WHYS" behind what you do and unlock endless creativity and empowering consistency. Let his approachable, high energy learning environment inspire you and your team to reach their full potential. Whether you need a fun approach to the basics, or the real WHY behind creating your masterpiece. Brayden is the owner of Just b Hair Salon, with 2 locations in Atlanta, and understands how to be creative and consistent behind the chair, while creating a specific look and feel based on his clients needs. Let Brayden and REDKEN give you and your team the opportunity to LEARN BETTER, EARN BETTER, and LIVE BETTER!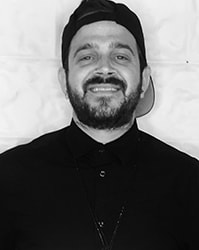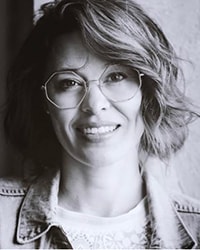 CATHERINE ALLARD @catherineallard.artist
Catherine's highly positive energy and her ability to translate complex techniques into easy to understand methods made her become in demand both for private classes and for education main stages. All of this culminated for her as she was asked to participate on-stage at the prestigious Redken Symposium in Las Vegas and the Euro Symposium in London.
KATRINA SMILEY @katrina_smiley
Katrina's love of the hair industry started from an early age after growing up in a hair salon and attending Redken Education from the beginning of her career. Her love of fashion fuelled her passion for color, finishing and bridal styling. As an International Redken Artist, Katrina continues to push to develop her skills and share her creativity to empower and coach stylists through digital & live education. Katrina is committed to coaching stylists and salon owners to become aware of their creative centre, and be fearless so they can create beautiful hair and grow their business mindset behind the chair.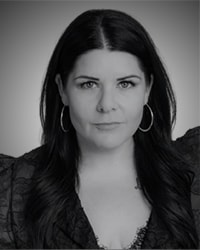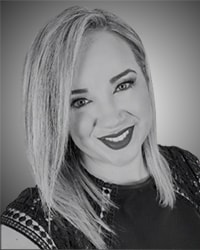 TASHA PARKER @tashaparkerhair
Whether it's through her programs or her instagram Tasha loves to empower others with education. Her grounding in principles allow her to translate her creative colour mastery into salon-friendly, yet time-saving techniques. Not only is she a highly sought after global facilitator, but through her education as a Redken Canada color ambassador she is able to help stylists grow their color business behind the chair and truly master the art of hair color. Her ability to breakdown and simplify blonding and her passion for education is at the core of Tasha's beliefs as a Redken global artist. Tasha's realistic view and ease of teaching will leave you eager to replicate and create.
JEREMY WILDE @jeremy_wilde
After spending 5 years in the barbering industry, Jeremy quickly made a name for himself in his hometown of Montreal as well, on social media. Seeing the industry through a gender-neutral point of view, Jeremy is revamping his ways of teaching longer hairstyles from shags to a traditional cut while keeping gender out of the conversation.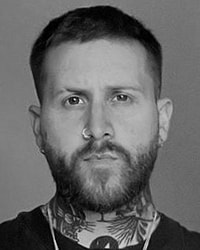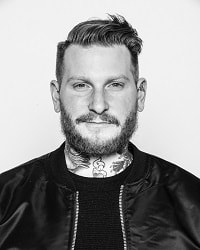 BARBER BIRDMAN @barberbirdman
Well known across Europe as a classic barber with a modern edge, Boudewijn Jurriaans (Barber Birdman) is a Redken Brews Artist who specializes in classic barbering styles and develops his educational programs to speak to barbers and hairstylists of all skill levels. In 2017, his work has been nominated for a Dutch Coiffure Award.
SAM VILLA @samvillahair
Sam Villa is changing the industry, one hairdresser at a time. Whether teaching face-to-face in small hands-on classes, on main stages, or reaching his millions of social media followers, Sam changes people. He is a true leader that brings out the best in others. As the 2017 NAHA Lifetime Achievement Award winner, he is known for doing things differently to challenge, inspire and motivate change. Sam is co-founder of the Sam Villa® brand (Allvus, LLC) targeting stylists, as well as consumers.