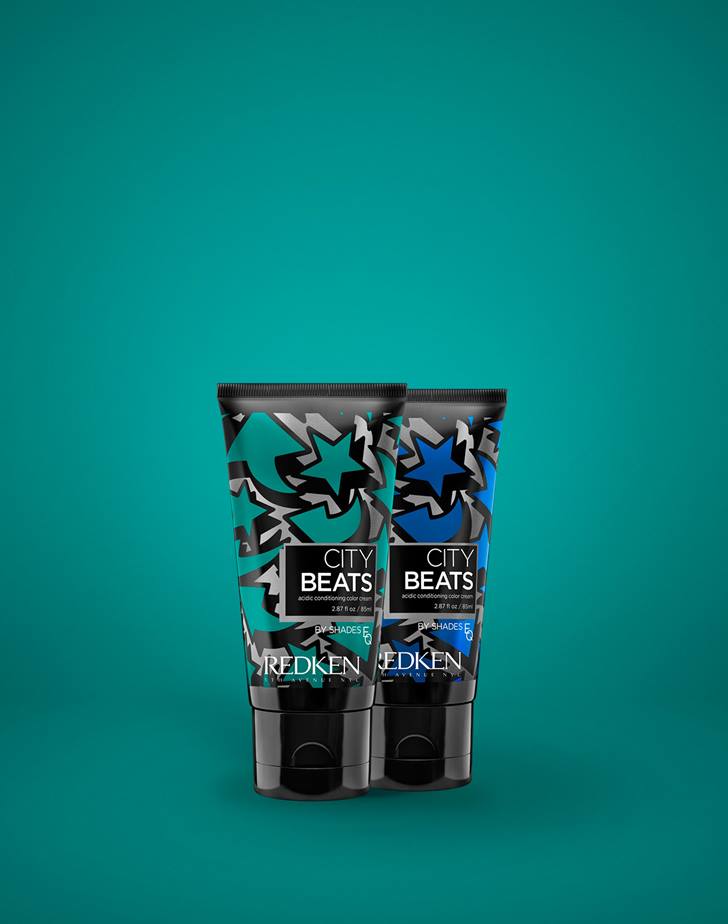 city beats
CITY BEATS HAIRCOLOR SHADES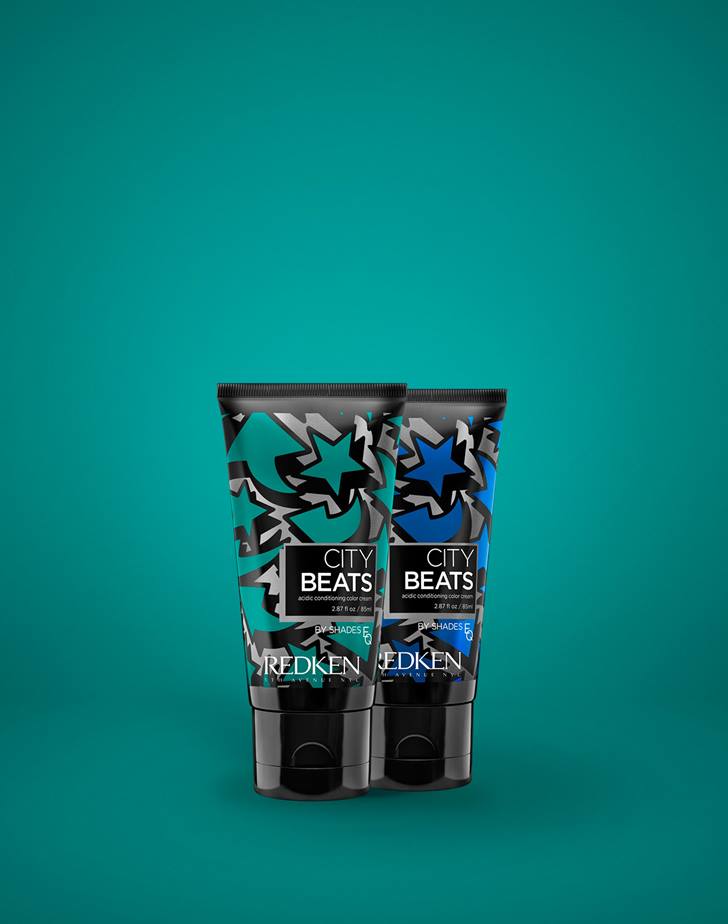 Find your edgiest, most vibrant shade inspired by the streets of NYC. Feel the energy, hear the beat and discover 12 stay-true hues that let you unleash your boldest look. Bold hair, don't care.
Find a Salon
DETAILS
Now you can create the edgiest vibrant shades inspired by the streets of NYC for your clients. Discover the 12 stay-true hues that let you unleash your boldest look.


COMING IN JUNE 2018: 3 NEW METALLIC CITY BEATS SHADES!
Create gorgeous Metallic Balayage haircolor with 3 new metallic City Beats Shades.


THE CITY BEATS DIFFERENCE

NYC EDGE
Feel the beat of NYC with 12 vibrant shades inspired by the city streets

FASHION
DJ and color chameleon Chloe Nørgaard and famed NYC street artist Eric Haze influenced the colors

SCIENCE
Acidic formula conditions and seals the cuticle for lasting vibrant color and healthy-looking hair
HOW TO USE
CITY BEATS APPLICATION & PROCESSING
City Beats can be applied to both natural and previously colored hair.
Apply City Beats directly to pre-lightened, clean, towel-dried hair. The lighter your starting level, the brighter your end result will be.
Apply with brush and bowl. Avoid direct application to the scalp as staining may occur.
Process at room temperature for 20 minutes. Do not use heat. For more vibrancy, increase processing time to 30 minutes.
Pro Tip:
As with any "topcoat" color, if the canvas is uneven, the end result will be uneven. Always even out your client's starting color with Pre-Art Treatment or Shades EQ Gloss before applying City Beats. Do not use over compound henna or progressive color.


HOW TO USE CITY BEATS COLOR REMOVER

Mix in a bowl then place in an applicator bottle for best results
Apply quickly and efficiently to desired areas
Process accordingly (see chart below) and shampoo out
To equalize porosity use Redken Chemistry before toning
| | | |
| --- | --- | --- |
| IF YOU NEED TO REMOVE… | USE THIS MIXTURE | PROCESS FOR |
| A light tint, dark spots or unwanted tones | 1 packette City Beats Color Remover + 2 oz. deionized water | 5-20 minutes |
| Light shades from Levels 7-9 | 1 packette City Beats Color Remover + 2 oz. deionized water | 10-20 minutes |
| Medium shades from Levels 4-6 | 1 packette City Beats Color Remover + 2 ½ oz. 20 vol. Pro-oxide Cream Developer | 20-30 minutes OR 30-35 minutes |
| Dark shades from Levels 4-6 | 1 packette City Beats Color Remover + 2 ½ oz. 20 vol. Pro-oxide Cream Developer | 50-60 minutes |