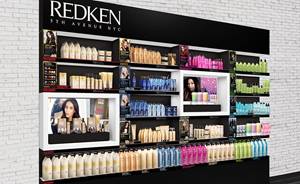 How To Merchandise
How To Merchandise
SALON MERCHANDISING
Retail and service merchandising tips from Peter Millard
Clients come to your salon to feel beautiful and confident, and to reimagine their looks. Greet them with a welcome and exciting environment that's clean, free of clutter and highlights your stylist's talent.
WHAT THE CONSUMER SEES
Understand how your consumer sees your salon to present your services and retail products in a strategic and inviting way to attract and maintain clients, and earn profits.
KEY MERCHANDISING AREAS
Windows
Make an impression on the outside world and attract new clients.
Take a fresh look at your salon and ask yourself:
What do you see from the outside?
Is there signage that encourages consumers to ask questions, schedule an appointment or purchase products?
Are consumers aware of your current promotions?
Window displays that incorporate products, posters and decals are a great way to create promotions within your salon.
In the Chair
Workstations are retail display heaven—you have a shopper's attention for 45 minutes. Remove the clutter from your station and use this area as a conversation starter.
Tips:
Install display shelves to showcase new products or feature those used on your client
Showcase must-have products to maintain their look or recreate the look at home
Add mirror clings with specific calls to action
Reinforce promotions currently running in the salon to create a clear and consistent message
Retail Area
One of the most lucrative spaces of real estate for merchandising in your salon is often the most overlooked. By creating simple shelf signage, you can capture your client's attention and entice them to make a purchase.
Tips:
Highlight products that are new, part of a current promotion or relevant to the season/trends with shelf talkers
Identify product descriptions, benefits and hair type for easy consumer shopping
Reception
The reception desk can be used in many ways, but it's ultimately the last touch point you have with your clients—so make it count. Keep it clean, concise and consistent.